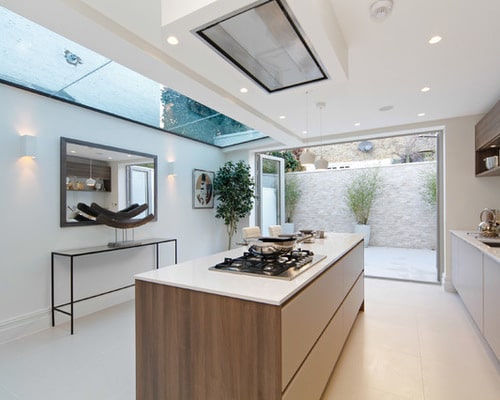 Why the enduring Classic Kitchen continues to inspire
Many folks have had trouble identifying their style. Young people typically connect to music fashion and stick with that for however long they can relate to it. But perhaps more than ever, people don't want to be stereotyped or associated solely with a specific genre. They have a variety of interests that separates them from any single one.  And yet, as they get older, they find themselves become refined, comfortable with a modest identity that seems to best serve them.
Believe it or not, kitchens aren't much different. A kitchen's design can be just as wild or universal as a young person's taste. It is, after all, a large area composed of a variety of styles and components that aren't necessarily parts of an identical whole. And there are countless kitchen styles, from classic to modern and a wide variety of sub-styles in-between. But despite years of trends, it's the modest efficiency on one in particular that a majority of people settle in to.
The Classic Kitchen is timeless. It's also extremely flexible, partly due to its sheer simplicity. It is uncomplicated and uses neutral color palettes primarily. No extremes here. Details aren't troublesome. It's comfortable for the average person, a seemingly blank canvas that may be dressed per one's personal taste. But almost always, the standard elements remain the same.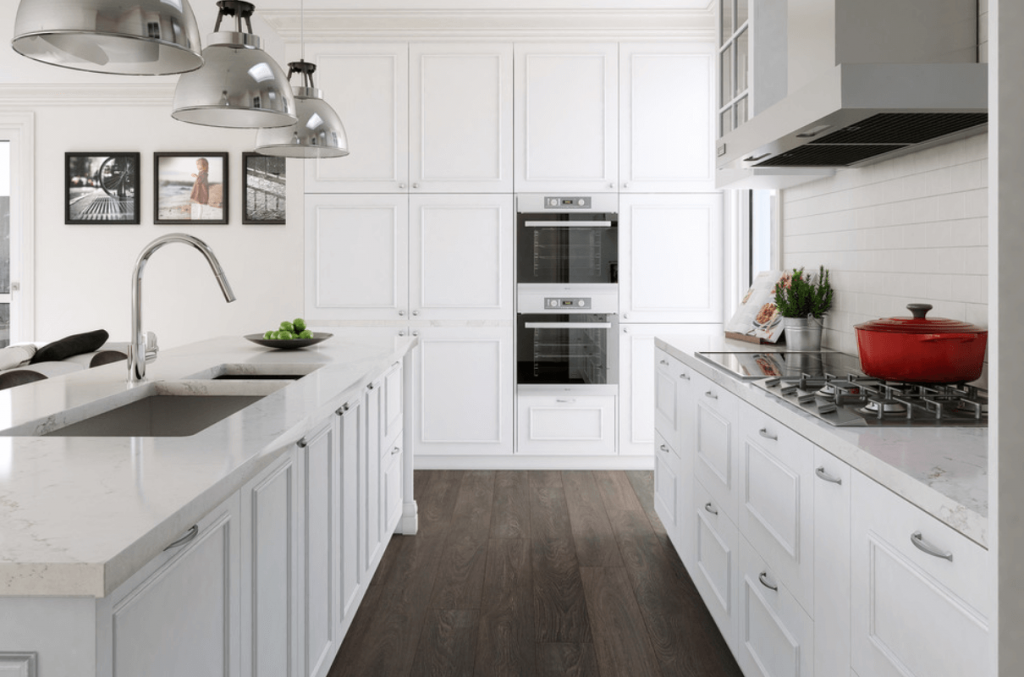 Typical yet fresh, kitchens dominated by white or cream cabinetry are appreciated even by modernists of cutting edge flare. They portray a sense of familiarity that nearly anyone may find comfort in. The white scheme is sterile but within the classic context it conveys a vintage charm.
And although white is the most common color of classic kitchens, it is not the rule. Stained cabinetry often makes its way into the mix, as do those of painted variety. Tiles may even feature a bit more color than the typical pale plates, and yet retain the stature of a traditional kitchen. Unquestionably, though, the combination of black and white is also quite standard.
Although black and white kitchen themes are characteristic of classics, they may still be tweaked in a variety of ways. On the counters, honed absolute black granite, cast quartz material or soapstone all may contribute to a twist, while maintaining the traditional theme. On the other hand, a white marble countertop may often become the focal point in a kitchen. Whether it is Cararra or Calacatta marble, they guarantee to attract attention. Of minor nuisance is the inherent maintenance routine associated with marble that must be followed. It's a small price to pay for the effect a stunning marble finish can have.
Of less bold grandeur, common and simple architectural details such as crown molding are modest and tastefully employed in the traditional kitchen. Furniture-style carved toe-kicks or feet feature fine details and are yet unobtrusive. Modestly decorative island legs and perhaps even a paneled oven hood serve to resist any gaudy or over-the-top appearance.
And who can forget the white subway tile so inherent to the Americana classic? Mostly seen in 3×6 configurations, the sizes may still vary. Some use 2×6, or even 2×8 or 2×4 – anything goes, really. The proportions can have a profound effect on the look of the kitchen. The tiles can be glossy, square-edged, hand or machine made, crackle or even of wondrous white marble. To add even more contrast a distinctly colored grout may also alter the look of the room.
And what classic kitchen would be without its simple cabinet doors? Not too fancy, and certainly not too modern. Nearly always, a standard shaker style that may feature bead molding will be found in a classic. The raised panel found on the doors of traditional kitchens won't be, however, nor would you see the flat panels associated with the modern set
It is possible that the most beloved aspect of a traditional kitchen is its flexibility. You can change the entire look of one with some really minor adjustments. Add a couple of industrial touches or change the lighting and you may achieve a completely different aesthetic. Classic becomes contemporary in an instant with the addition of modern tile and like-era fixtures.
The architecture itself influences how a kitchen may deviate from a classic, one way or another. It's the design points that receive the most attention that one would most likely be inspired to tweak. What were once focal points may be minimized to simply blend in, and that's the great thing about a classic kitchen, there are few surprises. You can relax in the comfort of "home" no matter where you are.