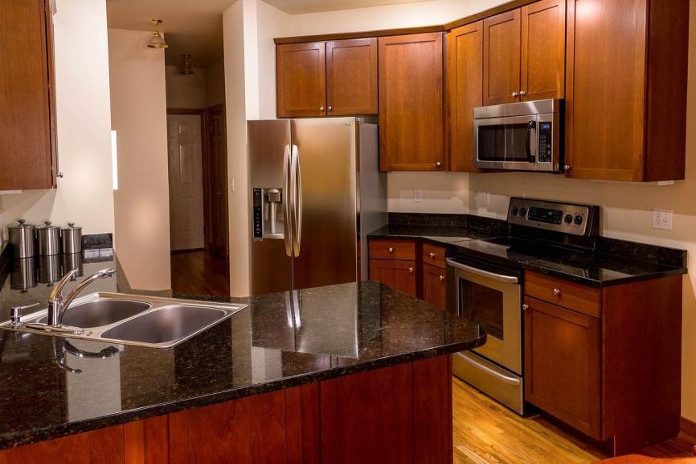 From the time the E-Commerce hit the market, many new ways of buying and selling have come to the vicinity. Before, the only way of a new kitchen cabinet was to shop in your local area through a furniture outlet. Of recent, things have taken a drastic turn. Today, buying kitchen cabinets online is more convenient and affordable than shopping from local providers.
Online cabinet stores have variety
Buying kitchen cabinets over the internet gives you a lot of choices. You'll find more colors, styles, and designs online than you will with a traditional outlet. You can select from their incredible range of different wood species. These might include oak, beech, maple, mahogany, birch, cherry, plus some exotic species.
You're also going to discover that there are various styles from which to choose. Traditional rectangle and slab designs are available including arched and shaker designs. Further, they have other numerous designs to help you achieve a specific look you want in your kitchen.
Delivery services on offer
There's no worry that when you buy kitchen cabinets online, they will force you to accept delivery of fully constructed cabinets. Or, still to hire a professional installer to put everything together for you.
There are online stores which get your cabinets shipped to you ready to be put together. And they require very little in the way of knowledge or tools.
In fact, you probably have all the tools you'll need already on hand. They come with instructions will clearly indicating how each piece fits with another. Connecting of the hardware like locking cams is well designed. There's no need for you to cut, measure or drill.
Save on shipping costs
Purchasing kitchen cabinets online, you get to enjoy affordable shipping costs plus expedient shipping. Some few retailers offer free shipping with a purchase of new cabinets. It will save you a ton of money. Further still, you'll find that your waiting time is less than what you'll have to endure if you decided to go the custom route. Your cabinets will be delivered in days.
Things to consider when choosing an online retailer
When you decide to purchase kitchen cabinets online, it is a simple and easy process. However, you have to desist from choosing your supplier blindly. Not all businesses are worth working with, some will give you a lot of headaches. To avoid things like overcharging for products, failed delivery or lousy customer service, doing a bit of research pays off handsomely.
When comparing different online retailers, endeavor to check their shipping and return policy. You also need to make sure that you do have a background check on their reputation. You do not need a company that routinely provides poor service. It should be easy to spot this through customer feedback or reading review.
You can enjoy tremendous benefits when you take the route of purchasing kitchen cabinets from online stores. However, you have to have a keen eye to spot out the best suppliers.