The kitchen cabinetry might simply pass for a place solely meant for storage, thus not worth so much attention when designing your kitchen. But as kitchen renovation experts and research shows, the most expensive unit to install in any kitchen renovation is the cabinets.
The biggest challenge for most homeowners is usually picking the right design and style of cabinets to use in their kitchen design. Should it be European style, shaker style, or a unique twist inspired by your idea of a dream kitchen?
But that's not the hardest part yet.
Once you've picked your style and design, you need to decide on the hardware that will go on it. Should you try flat pulls, cup pulls, or something more contemporary like a two-tone mix?
Gorgeous kitchen cabinet hardware is what seals the final look of your cabinet design. It needs to blend well with the general styling, tone, and even functionality of the cabinets.
Also, if you are a DIY fan, you should have the option of going for hardware that you can install on your own, and still have stunning cabinets in your kitchen.
So, what options are available?
That's the question we'll be answering here. So get your sketchbook ready, and read on.
1. Flatware Pulls for Your Cabinet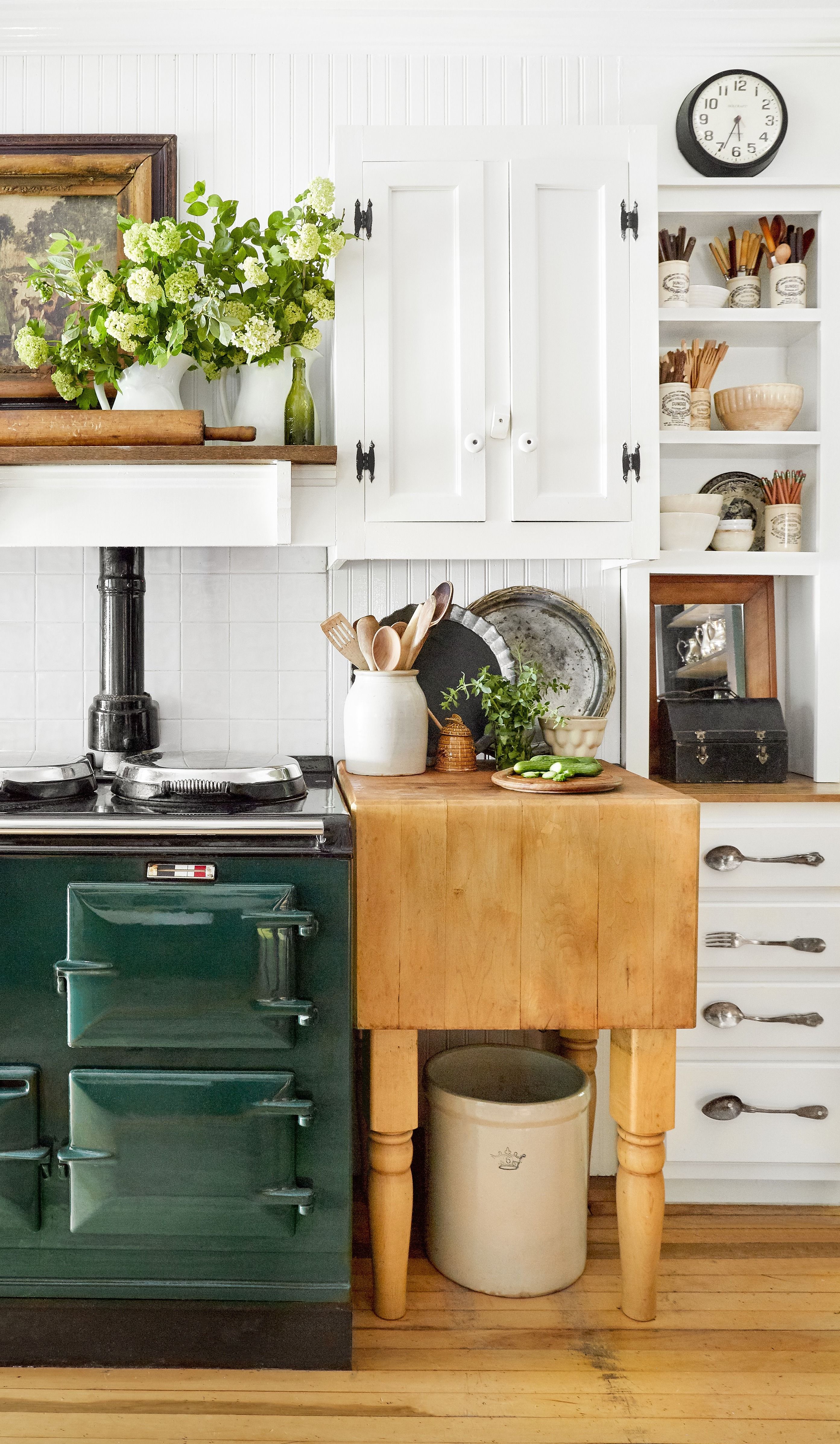 Source
For the DIY fan, who also loves country kitchens, the flatware pulls are gorgeous hardware that you can add to your cabinet design.
Flatware pulls use repurposed flatware to create funky pulls that not only bring out the country in your kitchen but also add a kitschy touch that's usually associated with this style. This repurposed flatware can be anything from spoons, folks, to breadknives.
As far as colors go, you can explore two great options. Pure silverware for a pure white kitchen, or brass for a darker tone kitchen.
These pulls are also readily available in the market, with online stores such as Etsy having a dedicated category that's filled with this design. Even better, they don't cost that much, so they should be a budget-friendly hardware addition to your kitchen.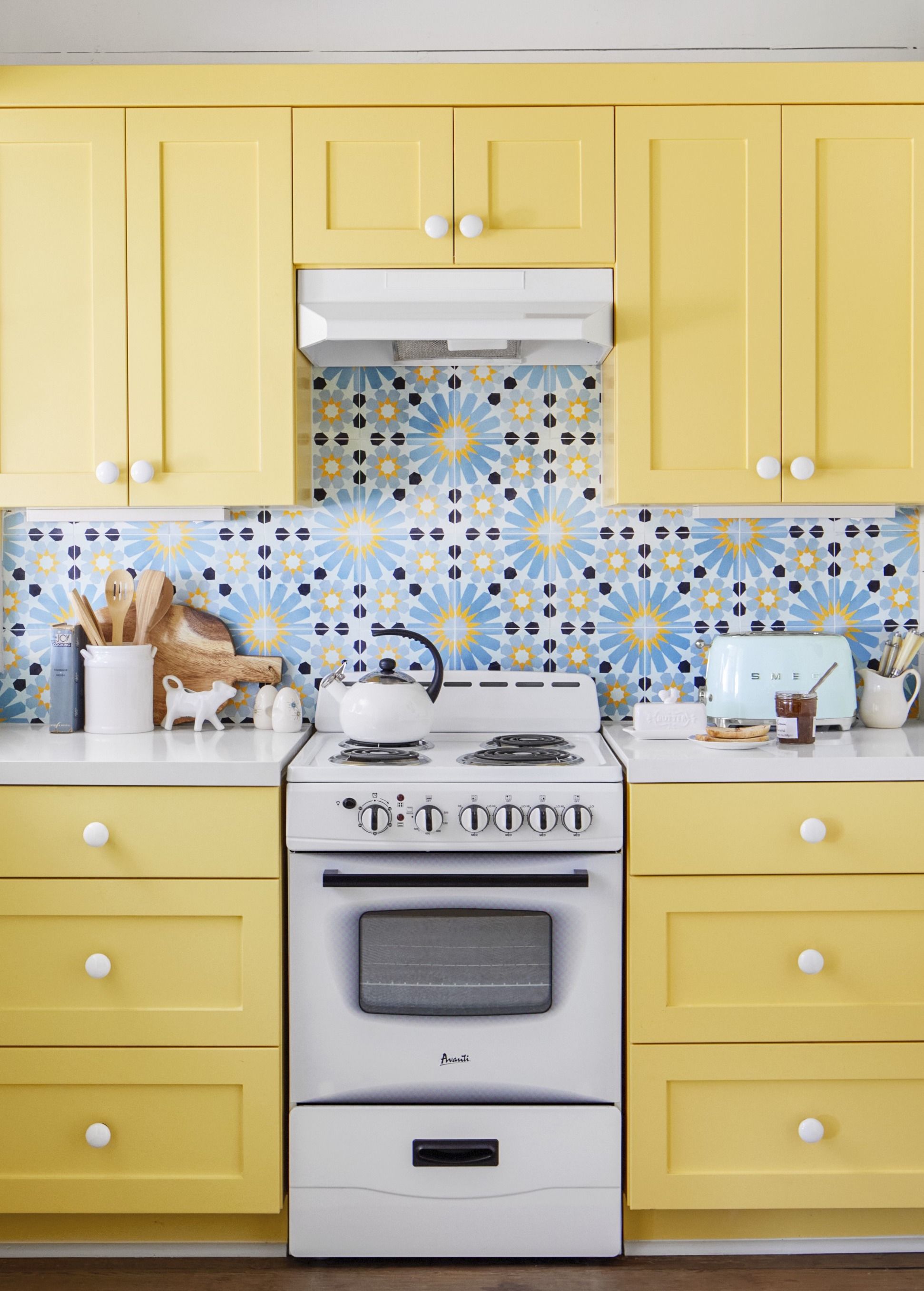 If you're not a fan of flatware pulls, but you're looking for something country and contemporary at the same time, then white porcelain knobs should be your go-to kitchen cabinet hardware.
These knobs blend nicely with a transitional kitchen that's traditionally inspired by the country kitchen. The cabinetry, in this case, carries a more contemporary design.
For the white porcelain knobs to look great, your kitchen has to be splashed with lively colors. For instance, you can have a patterned tile backsplash, a small white range hood and cooking stove, plus colorful, retro-inspired kitchen appliances.
The cabinets can be colored peppy-yellow, which will nicely contrast with the white porcelain knobs.
3. Recessed Pulls for Your Cabinet

Source
Cup pulls are not new in kitchen cabinet hardware design. They are one of the most common designs, popular in many traditional and transitional kitchens.
So, why consider them in the first place?
Because they are not only gorgeous but also highly functional.
Cup pulls are among the easiest to use. Also, they blend nicely with the rest of the kitchen cabinet design, thus making the detail and color in the cabinet stand out more over the actual pulls. This is because they take very little space.
In a predominantly white-tone kitchen, for instance, oil-rubbed bronze cup pulls look stunning. You can mix them with simple knobs in the same oil-rubbed bronze finish to add variety to your hardware.
On the flip side, using cup pulls and simple knobs in distressed black can also work nicely in a pure white kitchen. The cup pulls can be used for drawers, with simple knobs being fixed on the long cabinets underneath the drawers.
4. Luxurious Brass and Gold Pulls

Source
Most of these kitchen hardware options look great. But which one fits a more luxurious design?
These brass and gold pulls.
What's interesting about these pulls is that unlike most options available for a traditional or transitional kitchen, these feature a more contemporary design.
Instead of a cup, recessed, or flatware design, these pulls use the more contemporary t-bar pulls, albeit with a brass and gold finish. In a dark-tone kitchen, say with navy cabinets, the brass and gold finish stands out, adding a luxurious touch to the cabinetry.
What makes these pulls even more desirable is the fact that they can easily adapt to different color palettes and styles, thus making it easier for you to update the cabinet designs later if you want to.

Source
Nothing beats the classic black and white combo. It's the fastest and easiest way to get stunning kitchen cabinet hardware that also stands the test of time and functionality.
The black and white combo can be used in not only a traditional kitchen but also a contemporary one, with a nice mix of matte black and white. But as far as the traditional kitchen is concerned, the black and white combo adds a retro feel and authenticity to the entire kitchen design.
You can alternatively add industrial lighting, paired with lean, black bars that complement the black, arch cabinet pulls on the pure white cabinets. This creates an authentic traditional kitchen, albeit with a modern touch to it.
If you're looking for something suiting a colonial style kitchen cabinet door, then the T-bar style pulls are what you're looking for. These pulls feature decorative ends that are associated with the colonial era kitchen cabinet door pulls.
If you're going for darker tones, a bronze finish on the T-bar is bound to look stunning. Specifically, you can incorporate these pulls in a large farmhouse kitchen, with huge cabinet doors that will fit the long bars nicely.
You can also experiment with simple knobs in the same brass finish for the drawers on top of the cabinetry. This will add variety to your hardware design, which will make the kitchen cabinets look even more gorgeous.
Want to be added to this list?
Click here
to bring up our submission form. We will be in touch shortly with feedback.