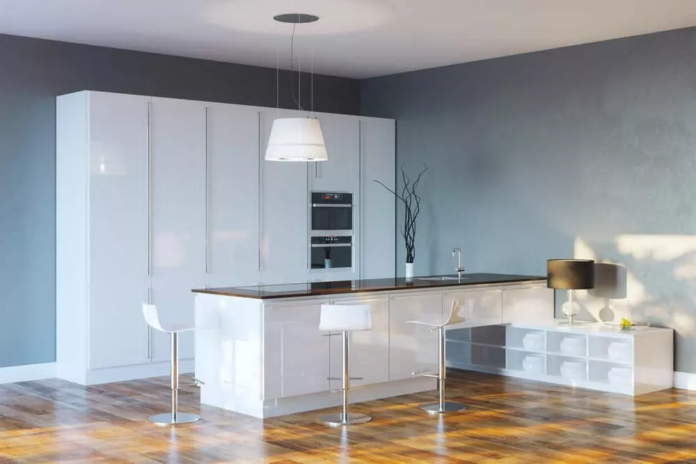 Painting your kitchen cabinets grey is an easy answer to creating a chic, sophisticated look for the price of a can of paint. But the real flair comes in because grey is such a versatile color, which you could use to create fresh modern looks, or chic contemporary designs, or sleek industrial schemes, or even cool restful layouts.
The trick is to choose the right shade of gray. While greys with undertones of reds and yellows can tend towards a warm and cozy vibe, picking a cool grey with blue undertones can instantly add mood and character to your space.
Then bring in additional layers of edginess or earthiness with walls, floors, and backsplashes. Those will act as the backdrop to your grey kitchen, letting the cabinets shine. The texture on the walls or the design on your tiles, or the finish on your flooring, all contribute toward enhancing your grey spaces.
Lastly, add a dash of style with the hardware and go from drab to drama. Drawer pulls, knobs and faucets can elevate the look of your blue grey kitchen while the finishes on your light fixtures and appliances can help bring in the style factor.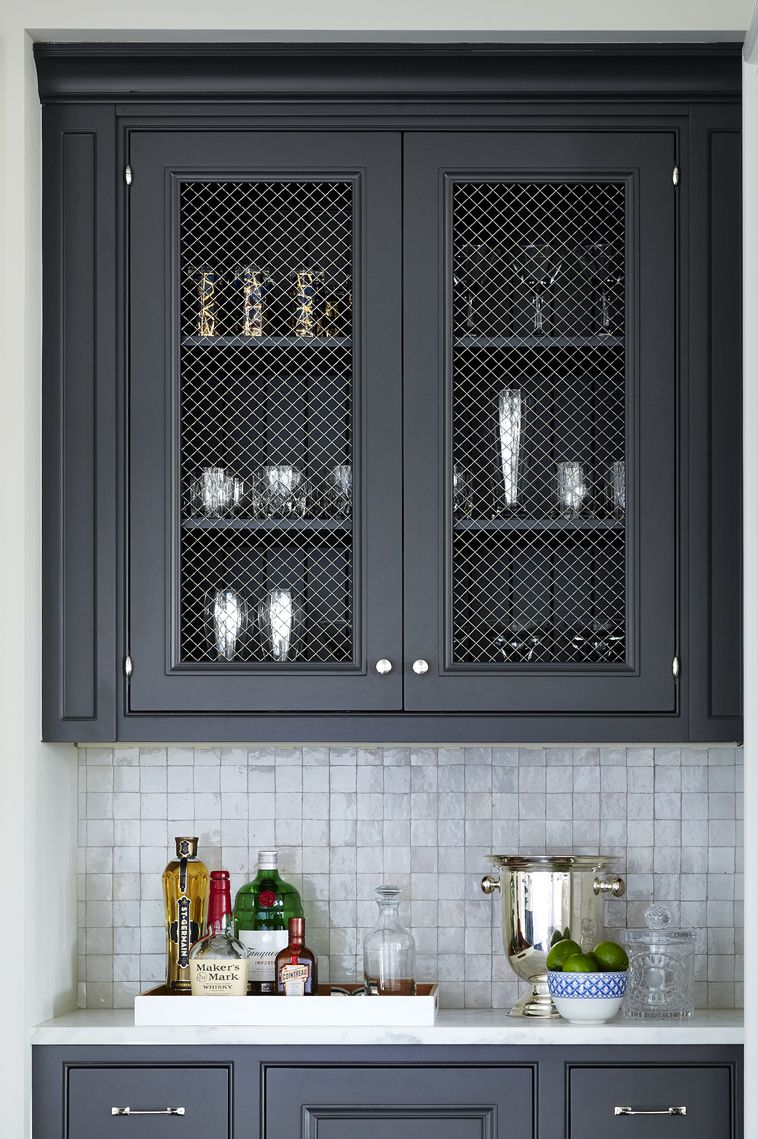 Source
Totally luxe and utterly practical – only possible with the right shade of grey. This almost navy grey is not allowed to be cold and aloof, thanks to the pearly gray tiles on the backsplash, the warm antique-like finish on the champagne bucket, and the everyday items on display like a bowl of lemons.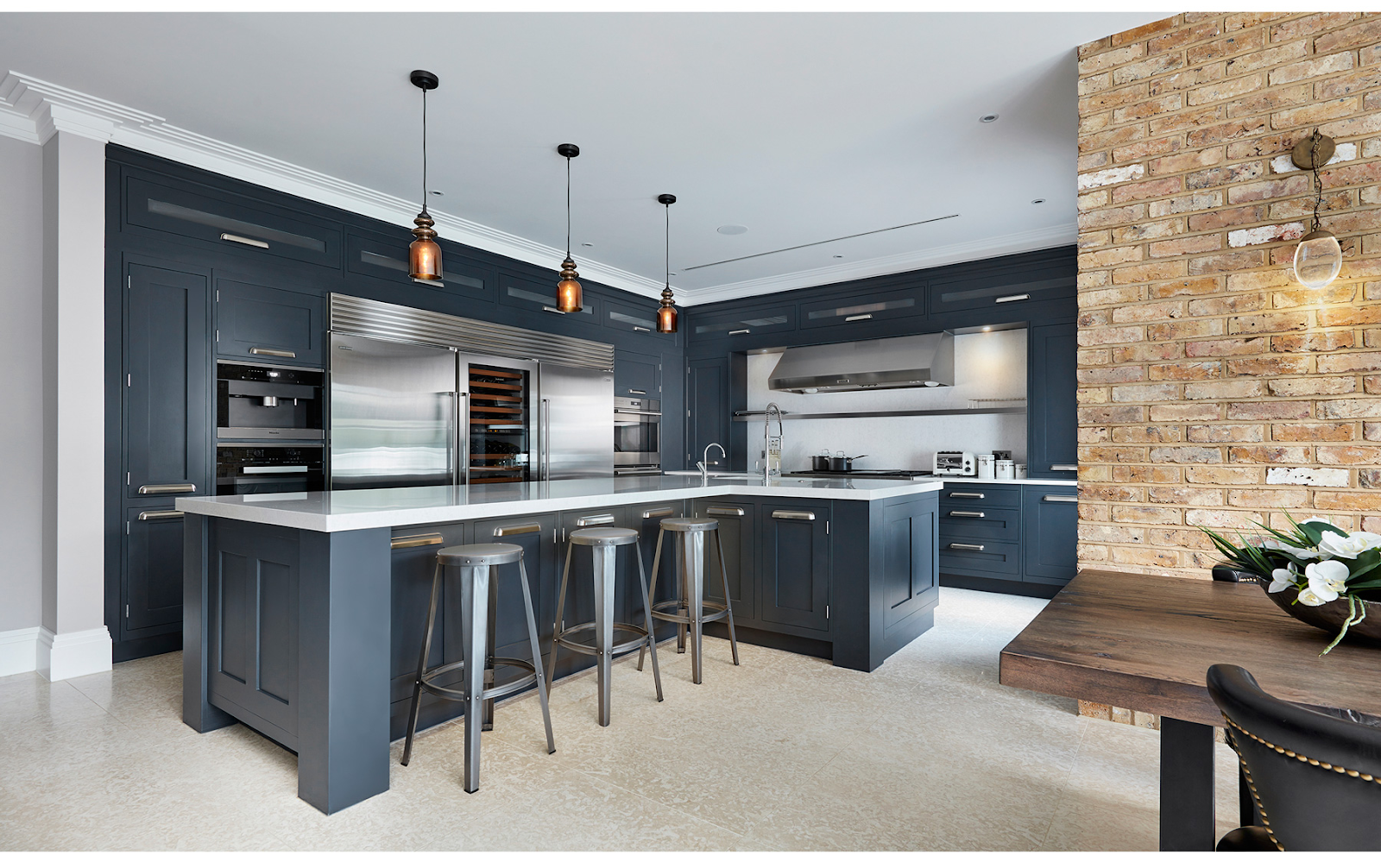 Bold, dramatic and modern, all because of the blue grey cabinets and island in this stunning kitchen. The big splashes of white on the ceiling and the countertops bring in an effect of a pin striped suit. At the same time, the rough texture on the brick walls and the warm wood dining table offer an approachable contrast to this modern space.
3. An Element of Elegance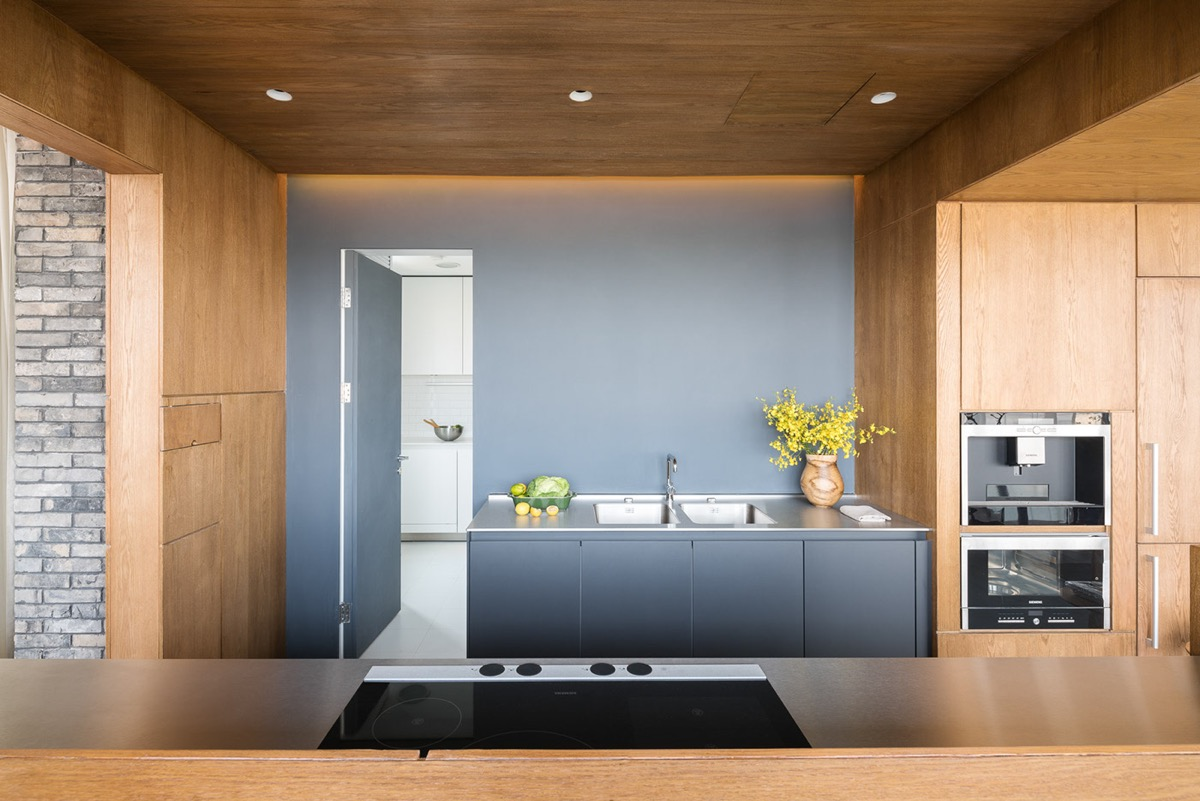 Source
It's stunning what a single color can do to a space, with the aid of the enveloping warmth of wood surrounded cabinetry. Simple, sophisticated, and not at all cold. Note the stainless steel finishes on the hardware and faucet. It doesn't hurt to bring in texture with a wall of brick.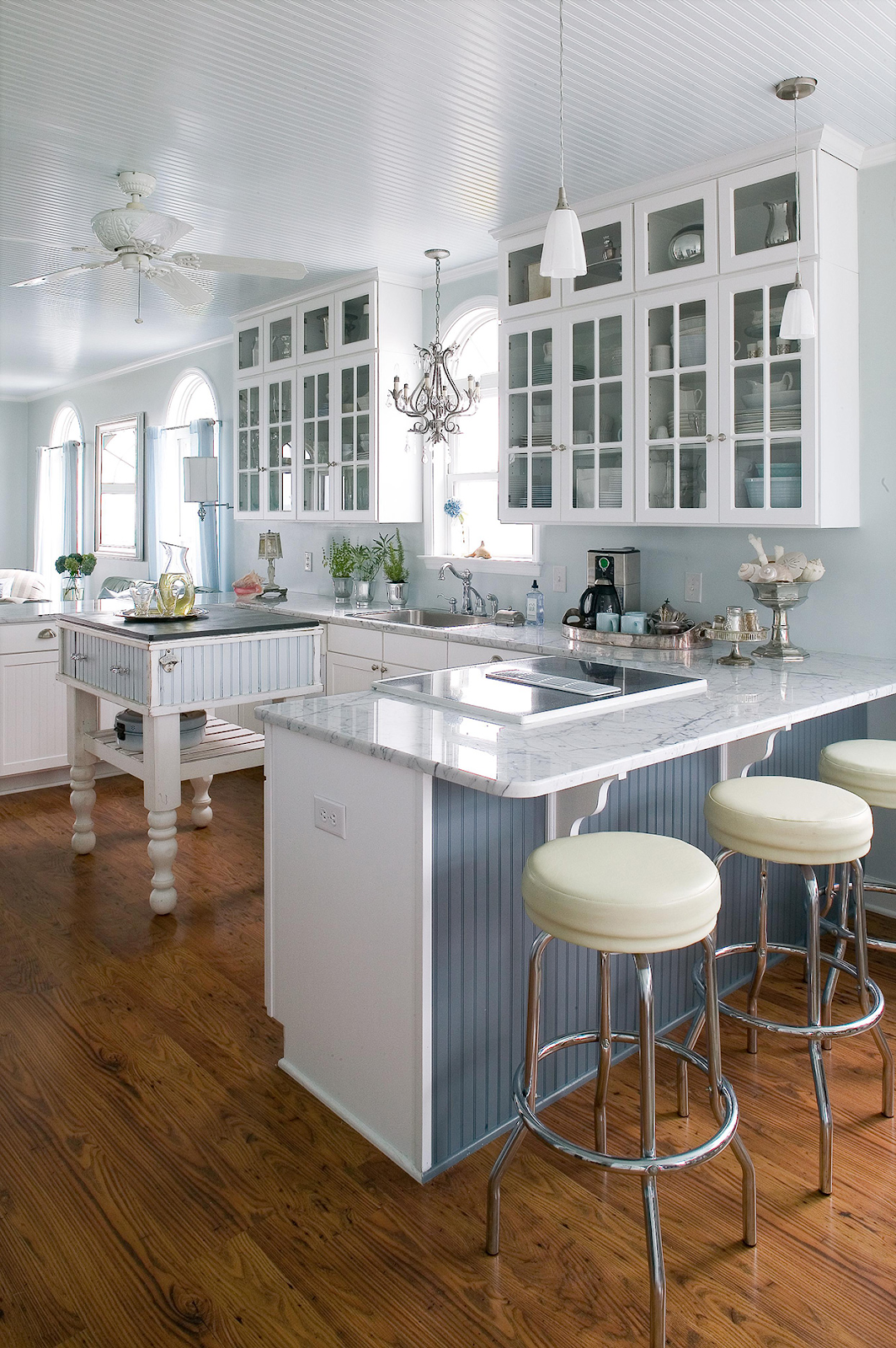 Source
Choosing different shades of the same color from different ends of the blue grey spectrum is a sophisticated way to add depth and layers. The walls are a paler version of the dark blue grey on the island. White marble countertops with grey veins add coolness while hardwood flooring adds warmth.

Source
Hot pink in a grey kitchen? Yes and yes! Don't be afraid to add a splash of hot color to your cool blues and greys in your kitchen. The backsplash here is glossy, adding an extra layer of finish. A few select additions of pink completes the look.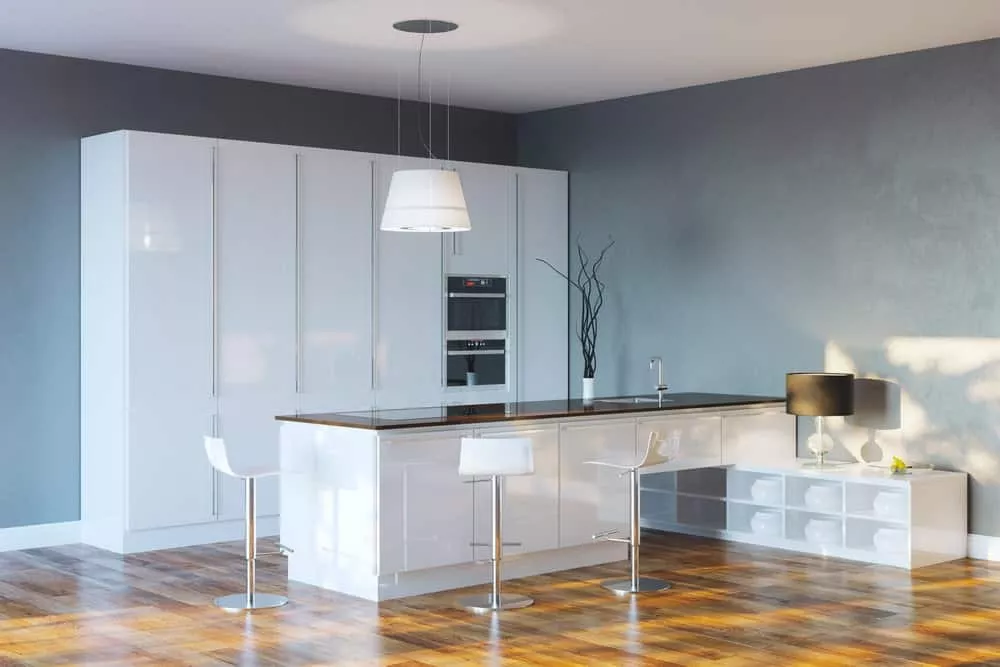 Source
This is a study in contrasts, of moody blue-grey gradient walls, glossy white cabinets and bar stools, sleek lighting, but all of it warmed up considerably by the hardwood flooring. In a small space where the kitchen is on display, you can't go wrong with this elegant, sophisticated setup.
Want to be added to this list?
Click here
to bring up our submission form. We will be in touch shortly with feedback.