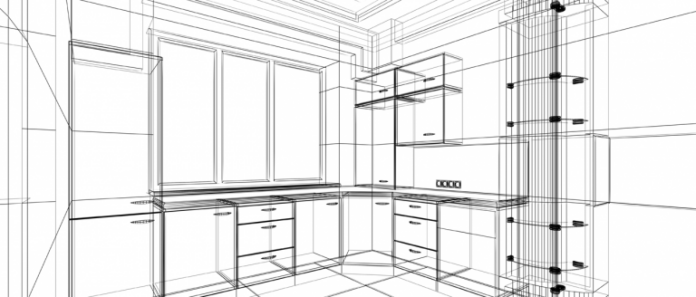 Have you ever wanted your own dream kitchen? With the latest sleek cabinets, shiny granite countertop and a new range that would make an Iron Chef jealous? Yet have you heard nightmare stories of kitchens that look great on the surface but are a pain to use?
When we think of a dream kitchen, we think of the bigger picture, but the smaller unforeseen details trip us up. Suddenly we'll end up on HGTV shows as one of those disastrous remodels and wished we got the job right.
Which Kitchen Remodeling Mistakes to Avoid?
So to make your kitchen rejuvenation projects easier, we have assembled a list to help! The aim is to make your kitchen more than pretty; we want it pretty functional, too! Let's go over what kitchen remodeling mistakes to watch out for.
1. Not thinking about workflow or function
So many people are focused on having a gorgeous kitchen, they forget this room is mostly functional. This is a room where you will spend most of the time either eating, prepping food or cleaning up. The most important places in your kitchen are your refrigerator, sink, and stove. The correct placement of these 3 essentials will make things easier to access. More accurately, incorrect placement of these items will make a kitchen more hassle than it needs to be.
Many remodelers use the "golden kitchen triangle rule," where the sink, refrigerator, and stove have clear paths to each other. If a counter or island is in the path of these points, it makes for unnecessary extra steps. (Great for your pedometer, not so much when dumping hot water from your stove to your sink.) As many people are familiar with the work triangle, this tends to be the most obvious kitchen remodeling mistake.
Putting these points side-by-side against a wall makes for great pictures but its also less efficient for movement. Remember that the kitchen is a three-dimensional space! Not all your appliances have to be on the same wall as it is on TV!
Also, think about where these points are in relation to your kitchen doors. Nothing is more annoying than getting smacked with a door while cooking spaghetti on the stove.
2. Lacking space for doors or drawers to open fully
While we want to make the most of our storage space, we need convenient ways to access it. Cabinet drawers that open into each other can get irritating quick!
Look into solutions that allow the items in the back to come to you if items are beyond your reach. There are corner solutions like installing a lazy susan or turntable disc or even a magic corner cabinet. These can maximize your space without needing to maximize your reach.
Consider that everywhere you have drawers, you need to account for the range of the fully extended drawer. Planning with this ahead of time will save a lot of headaches later.
3. Picking appliances AFTER your remodel
A mistake when building a kitchen is not accounting for the sizes of ovens and dishwashers you want in it. You definitely don't want to assume that there is a "one-size fits all" mentality to your appliances. Otherwise, you will RE-remodel your kitchen, which is costly, or get an appliance that is less than ideal.
Get the sizes of the appliances and let the contractors know to accommodate these sizes. Keep in mind that these sizes and spaces affect parts of your kitchen design like countertops, backsplashes, and cabinet placement.
Plans should include the necessary spacing around the appliance you want and make it fit seamlessly in your new design.
4. Not having enough storage
Trust me when I say, "You can never have enough storage."
You need someplace where to store your pots, pans, dishes, cleaning supplies and some pantry goods. Otherwise, you will have to spend time making individual displays cohesive and decorative. It is less mental energy to place them all behind a cabinet and not think about it twice.
The only other places to store your items are open shelving, countertops, additional storage like baker's racks or wall hooks. While all of these suggestions work to varying degrees, they all need constant maintenance to avoid looking messy. However, if that effort is worth your design aesthetic, more power to you!
Don't go into this kitchen remodeling thinking that if you don't have enough storage space that "You'll make it work." Think of remodeling as "how do I make this room work for me?" NOT "how do I do more work?"
5. The "Kitchen Hawaii problem" of One Big Island
In many kitchen designs, we see large islands to the point where we think they are necessary to our kitchens. Yet if we have a smaller space or it impedes our workflow, big islands may not be right for us.
There are multiple alternatives to kitchen islands homeowners can use. Some kitchens can use rolling carts to serve as a versatile surface wherever it is needed. There is also no rule that says you cannot have two smaller islands based on your surface or cooking needs. You can take cues from Golden Girls where they have an island stove surface and a baker's table with casters.
Another design alternative? Extend your countertop in an L-shape or U-shape if it works for your kitchen. That extra counter space can serve as a dining nook for smaller kitchens or extra space for whatever you need!
If you decide that a large kitchen island is right for you, it's important to have HUGE aisles. You generally want between 42 to 48 inches width of space from an island to the closest counter. This will be a large enough space if you have too many cooks in the kitchen. You can get past each other while cooking without blocking the way.
6. Having a too trendy kitchen just to be trendy rather than enjoy it
With social media active these days, some of our kitchen design inspirations come from Pinterest and Instagram. Some of us would love nothing more than to have an Instagram-worthy kitchen with tons of likes and reposts!
As much as some like to do things "for the gram," make sure it is a kitchen that you use. If you enjoy constant remodeling every few years, that's one thing, but keeping up with trends that way gets expensive. Consider changing paintings, posters and wall decorations instead of completely redoing backsplashes or countertop tiles.
We also have the opposite problem: Being too safe and designing so minimally, the kitchen looks sterile and unused. For the past couple of years, completely white monochromatic kitchens were a trend in kitchen designs. This is great… until you have to use your kitchen. A kitchen is meant to be used and in redesigning your kitchen, don't be afraid to express your own personality.
7. Not thinking about the plumbing or using water
Since we don't see plumbing, this is something that most homeowners don't think about unless it is a problem. We only think about kitchen sinks and dishwashers when they break, but considering them is important in your design.
The placement of your sink and kitchen means considering plumbing when it comes to positioning and access to water. This is best left to a general contractor who can assess the cost and time. While it is an investment, it is best to have options available to see if this is worth it than dread over this kitchen remodeling mistake.
8. Not having enough lights in the room
Lights are a necessity in any room, but more so in a kitchen when you are cooking for safety reasons. There is a trend of spare industrial lighting which, again, looks great in pictures. But I cannot imagine anyone who cooks who will tell you they want LESS light in their kitchen, not more.
You might think all you have to do is change the brightness of the light bulb to get more light. While true, remodeling can determine the placement of the light to maximize illumination in that room.
Multiple recessed lights can spread the light evenly in a room. A couple of fluorescents will have effective direct lighting in key places. Pendant lights are stylish but reminiscent of a bar setting which tends to have dimmer light.
Ideally, when you turn on the switch, it should be enough kitchen light to get all your activities done.
It is suggested to have different lighting sources in your room: Overhead, Spot, and Accent. Spot is for essential places where you are cooking, overhead for overall illumination, and accent as touches of decoration. These types of light not only brighten your kitchen but give you all the different lighting that you need.
9. Not enough places to "Plug and Play."
This is one of those pieces of advice that nearly everyone wishes they never forgot until it's too late:
Make sure you have enough power outlets installed in your kitchen.
The kitchen, more than most places, needs power outlets for small appliances and for incidental items like phone chargers. Make sure there's at least a couple on your countertop and that your backsplash area accommodates for power outlets. Definitely make sure outlets are available for the larger appliances.
Just like storage, you don't ever want to be short on outlets. While there are extension cords and outlet adapters, more outlets are more likely to make a cleaner counter space.
10. Not thinking about ventilation
Vents are often an afterthought in many classic kitchens, you don't think you need one until after using your kitchen. In fact, it's not unusual to be in a kitchen without an overhead vent for the range.
Kitchens are prone to several smells, some pleasant, but others require ventilation to air out the room. If you have access to a window, this is an easy solution. Otherwise, smells can get trapped in the kitchen and are forced to dissipate into other rooms. In a smaller house or condo, this can be horribly unpleasant if someone burns a fish and it gets everywhere.
11. Wrong materials for your lifestyle
There are surfaces that we think as high-end like marble or granite that add sophistication and class to our kitchens. However, how many of you know that fruit juice and wines can damage stone because of its acidic content? Or that copper cookware requires special cleaning methods to clean, not just soap and water?
If you want luxurious materials, that require special maintenance but you also have to look at your lifestyle. Do you have kids, which means clean-up is necessary, or do you want to spend time maintaining those special materials?
If you want to have a more practical kitchen, go with more durable materials. Quartz or solid-surface materials based on resin and acrylic are strong choices for countertops. Before committing to materials, ALWAYS get samples to see if it looks and feels right for your home.
12. Forgetting about trash in your kitchen design
Trash is an essential part of kitchen design but people think of it as an afterthought. If you are content with putting a wastebasket beneath your sink, that is an option. But there are trash cabinets that hide your rubbish and are easy to line with waste bags. Otherwise, a nice-looking trash bin can take up space on the kitchen floor until the trash is taken out.
13. Not staying in your budget
Probably one of the most important things in remodeling: Your budget. It is important you don't overspend making your dream kitchen into a financial nightmare so here are some guidelines. This is an obvious kitchen remodeling mistake, but adding more and more is ever so tempting.
The cost of a kitchen remodel "shouldn't exceed more than 20% of the value of your home." Allow some part of the budget to be a contingency in case things go awry. At least 10% of the budget should be left for unexpected expenditures. It is recommended that kitchen cabinets would be 1/3rd of your remodel budget.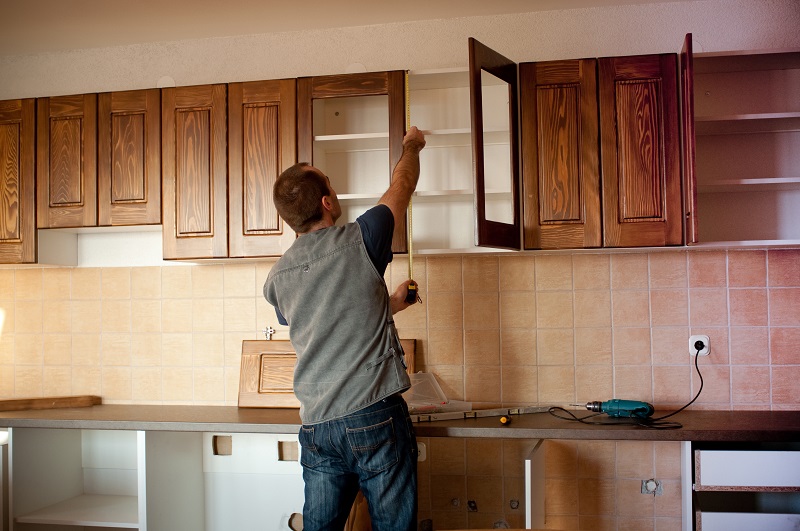 Being indecisive will kill your budget more than anything else. Before you even begin a kitchen remodel, be sure this is the kitchen you want. Do not change your plans midway through, unexpected changes mean more money to fix the adjustments.
While your contractor or designer may have opinions, in the end, it's their opinion… but it's YOUR KITCHEN. You have to live in it and pay for it. When remodeling your kitchen, be careful of these remodeling mistakes.