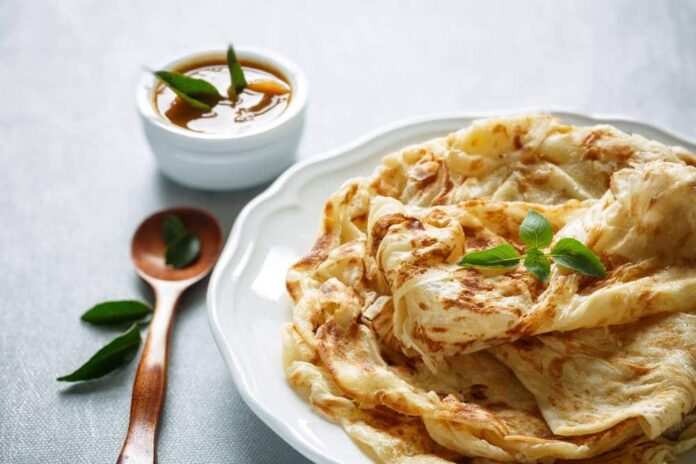 The Need
If you're like most people in the United States, you've not heard the term "wet and dry kitchen" frequently. A wet and dry kitchen, simply put, is a kitchen layout that splits the full kitchen into two sections for different, express use. The reason it's not so popular in the US is because it was born out of a necessity not idiosyncratic to this country. Instead, it was commercialized by Malaysians looking to deep fry or cook heavy / greasy meals that are traditional to their culture, that also result in strong smells throughout the house because of the cooking. In an attempt to prevent this, the "wet and dry" design caught on.
The Layout
The layout of the wet and dry kitchen is unique to each designer / homeowner / contractor, or whomever you have in charge of designing and constructing your kitchen. Usually, the two kitchen spaces are framed next to each other or as sublets of each other so there's no traveling between the two.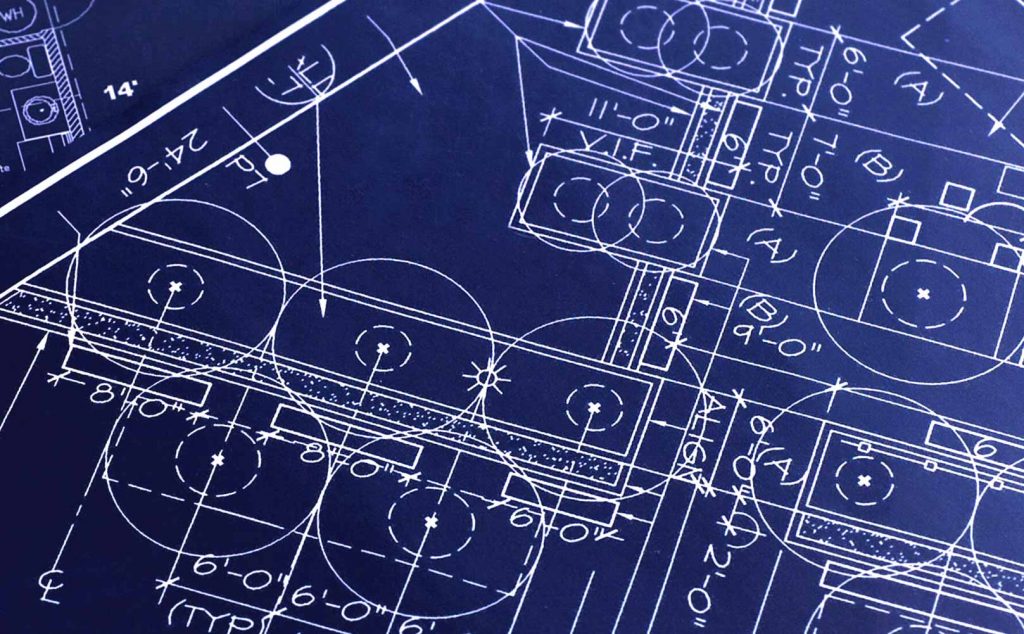 The Wet Kitchen
The wet kitchen is the more functional kitchen reserved for the heavy / greasy cooking, and resembles more commercial features, like tiled walls and floors, exhaust hoods over the ovens, great ventilation, larger windows, and deeper sinks. Occasionally, you can find wet and dry kitchens with varying counters as well, with more durable countertops throughout the wet kitchen, like granite instead of quartz or laminate.
The Dry Kitchen
The dry kitchen is the "lite" kitchen. Often equipped with smaller heating devices like microwaves and toaster ovens, the dry kitchen serves as the breakfast and / or snacks cooking place. Decked out with counters and sinks like any other kitchen, it serves more of a community purpose. Most dry kitchens have more bar space for stools or chairs, the sinks are not as big or tough, and the overall space is smaller. The flooring may also vary to a more decorative look like wood or carpet than the utilitarian tiles of the wet kitchen.
Examples:
Modern White Kitchen for Double Storey Home in Subang Jaya Dry as displayed on recommend.my.
Notice the spacious and social layout, the lack of an oven, and the cabinet space.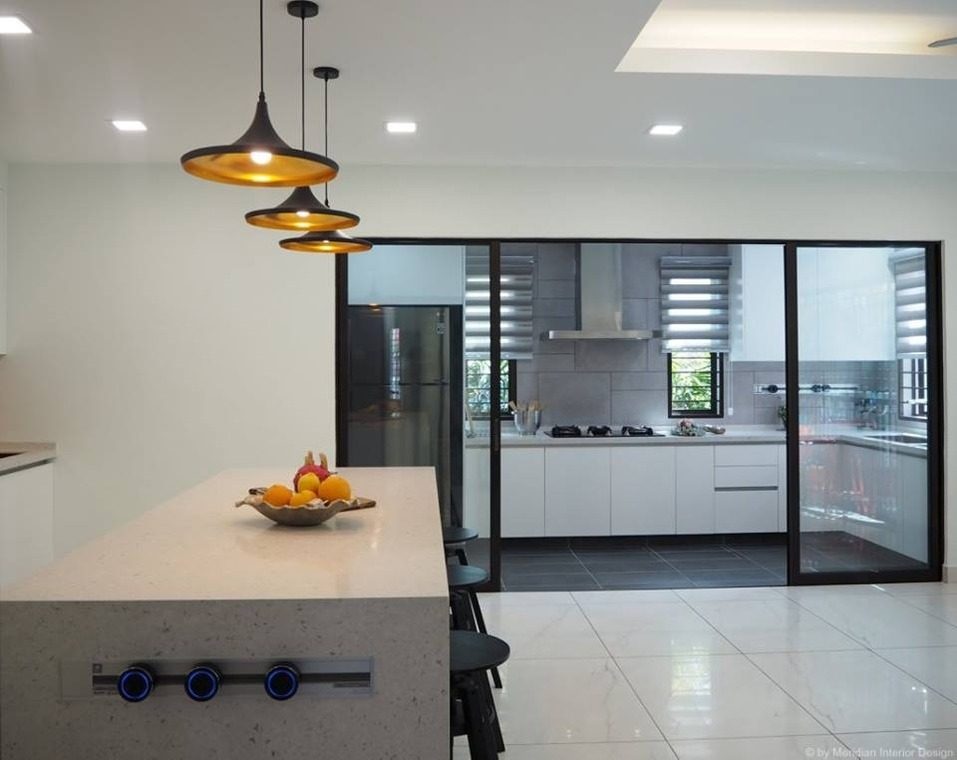 Modern White Kitchen for Double Story Home in Subang Jaya Wet as displayed on recommend.my.
Notice the separation between the wet kitchen and the rest of the house. The walled tiles, the exhaust hood, and the commercial, utilitarian layout of the wet kitchen.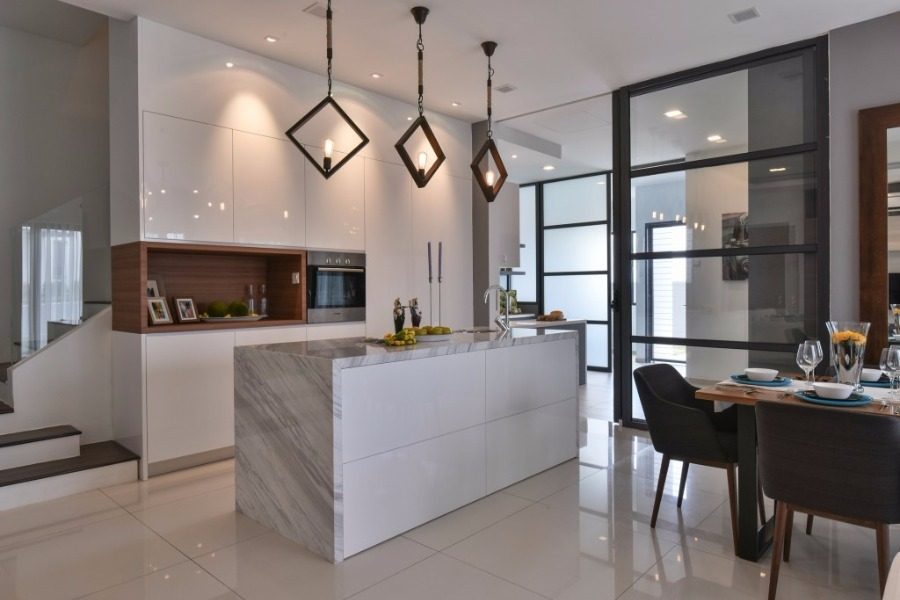 Terrace house in Kajang East Dry Kitchen from recommend.my
Notice how the dry kitchen is like a bar that's adjacent to the existing social eating space and it's only equipped with a microwave.
Terrace house in Kajang East Wet Kitchen from recommend.my.
The wet kitchen is once again partitioned from the rest of the house so heavy cooking doesn't affect the overall ambiance, and the features are far more qualified for dealing with actual cooking.
Ready to bring this style into your American home?