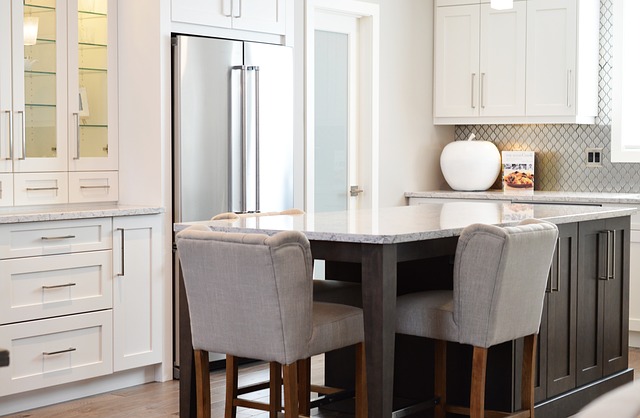 Efficiency in kitchen design maximizes room… & savings
More than any other room, the kitchen will benefit from the use of good planning. And it will suffer when it's done poorly. That's why it's critical to get it right – eventually. First, a preliminary space-planning schematic design phase is necessary and, frankly, is the most important stage of the project. You can dress up a poorly designed kitchen all you want, but if the layout and space don't function properly together, it's self-defeating. If you've worked in such a kitchen you understand why good space planning and flow are imperative.
If it looks like your remodel will require construction in the form of tearing out walls, it's best to work with a professional, like a kitchen designer or contractor. Hiring a pro is absolutely necessary if you plan an addition to the room. They will enable you to develop an effective schematic as well as acquire preliminary estimates to help you price out the project. This assistance will help keep you in budget, as well.
Of course, you might also get estimates on materials and construction after fully completing the design. Send it out for bidding. Consider, however, that you may be profoundly disappointed to learn that your vision will have to be compromised because your plan does not successfully represent your budget.
Don't get too attached to your plans. You need to be freely open to alternatives so you can adapt to any hurdle that comes. Obviously the budget is the most cited issue in these cases, so be conservative in the planning process.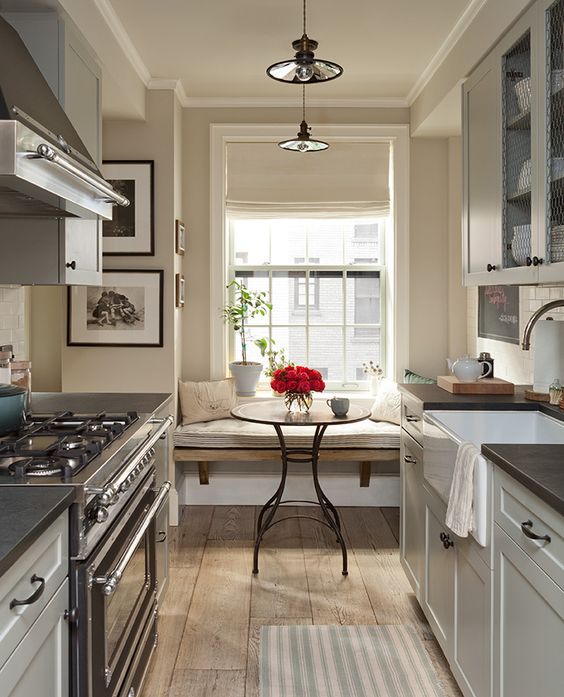 First, you want to determine plans for your existing kitchen space. Sure, you may have an idea book featuring a variety of designs, but be practical and look directly at your space first. You and your designer should initially experiment with options, trying different areas for appliances, etc… Your professional collaborator will easily be able to determine the style that best fits the space, whether it be the ''U' or 'L' shape or the Galley kitchen. If you plan to keep or install an island, you are certainly going to work with the L-shape motif.
Other considerations in determining your kitchens design are whether you want to physically move doors or change windows. Will the room be used as an eat-in area? Reduce ambiguity and things will really start to take shape. Still, at this point the plans won't yet have to reflect matters such as where pots, pans and silverware will go or even what color the cabinets will be. But they will.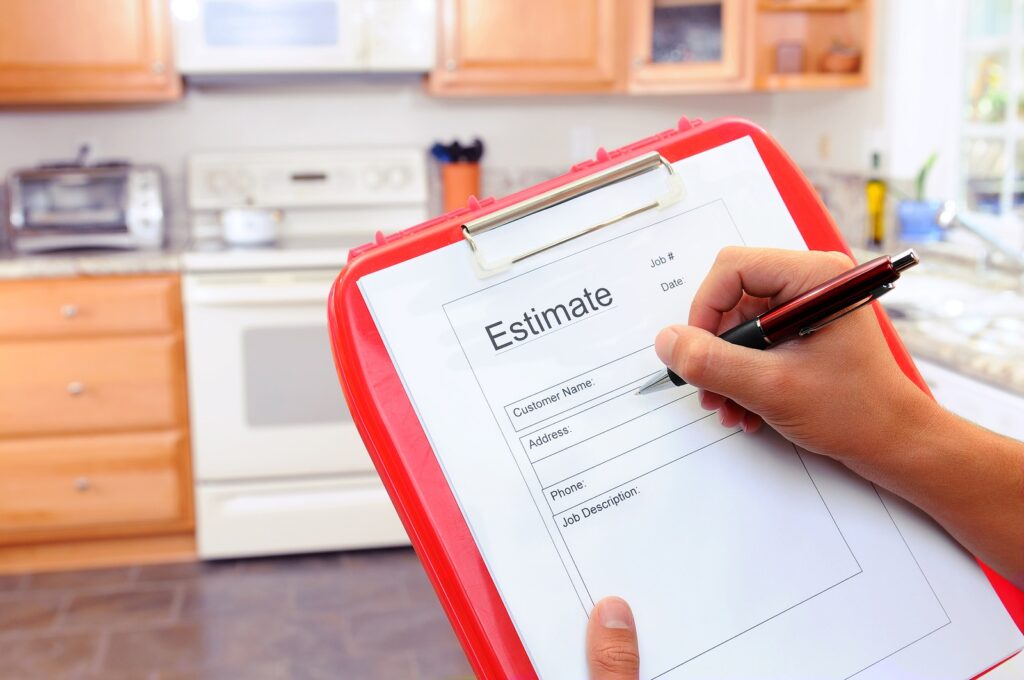 Once you've determined the scope of work, and have a floor plan proposal in hand, contractors are more likely to be willing to come by and give you a general estimate. The more in-depth the info you give him, the more accurate cost estimations he'll be able to quote in return. Naturally, having a schematic electrical and lighting plan ready will be of further assistance to properly gauge a bid.
No matter what direction you're on, be aware that everything is subject to change. Just try to maintain a current idea of what everything is going to cost and you'll be able to factor in additional expenses of materials like cabinets, tile, countertops, and everything else that pops up.
Once you have a plan that you want to go with, have your collaborator detail the heck out of it. Let him note nuances such as where the spices will go, or what drawer will house utensils, etc… ask him to illustrate your cabinets on paper… this is where you may be collaboratively artistic. After all, cabinet design – with its rectangles and squares and their relationships – is actually quite Modernist. Proportions and scales can make all the difference in a kitchen's dynamic, have fun with them.
With your drawings now practically fully developed, you can visualize the placement of certain materials along with their proportion and what that means in relation to the room. Ultimately you will have a final design development period from which construction documents will emerge. These will be combined with the drawings and specs and given to the contractor for final pricing.
After following these suggestions and working everything out as efficiently as the steps intend, you should expect to see the final bid fall within your established budget. That's what we call an initial success – a good sign!