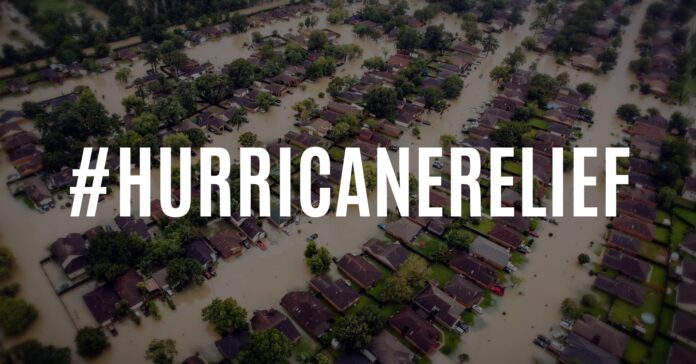 Many areas of Texas, Florida, Louisiana, South Carolina, and Georgia have experienced heavy flooding. Hurricane Harvey made landfall in Texas August 25th while Hurricane Irma made landfall in Florida on September 10th. Even though the majority of people evacuated out of danger there are still so many that were stranded in their homes in need of rescue. Hurricane damage from both disasters is being estimated at a combined $260 billion or more.
While the loss of property and the destruction of the cities are catastrophic to be sure, the real loss comes in the form of the many confirmed deaths from the hurricanes.
It's not hard to see why so many people feel compelled to pitch in and help in any way that they can. If you are wondering how you can make a difference, there are a number of ways you can donate money that will go towards helping the people of Houston Texas.
Currently, Paypal is advertising a simple way to donate. You use their site and it gives you the option to donate money. This is probably one of the easiest hassle free ways to make a donation.
If you've been touched by some of the stories of the heroes who have arisen from this disaster and are eager to help, Abigail from Blinds.com also collected a list of ways to do that.  ABC7 also has an article on how you could help victims of Irma here.
Best Online Cabinets would like to help the victims who have had their homes flooded by Hurricane Harvey and Hurricane Irma directly. We are currently working with the Houston Furniture Bank and other organizations to donate bathroom vanities to.  Additionally, we will be offering our largest possible discount of 30% to those who are in need of replacement kitchen and/or bathroom cabinets. In order to expedite this process, this discount will only be applicable to select styles. This includes our White Shaker, Grey Shaker, Mahogany Shaker, and Espresso Shaker. Please contact us via email or call us during our normal business hours. We will do everything in our power to be as accommodating as possible. As a small RTA cabinet retailer, we are not as suited to help as many other kinds of companies but we feel like it is important to do our part. This special discount will be available up to March 20th, 2018. We will be here for you when you are ready to rebuild.