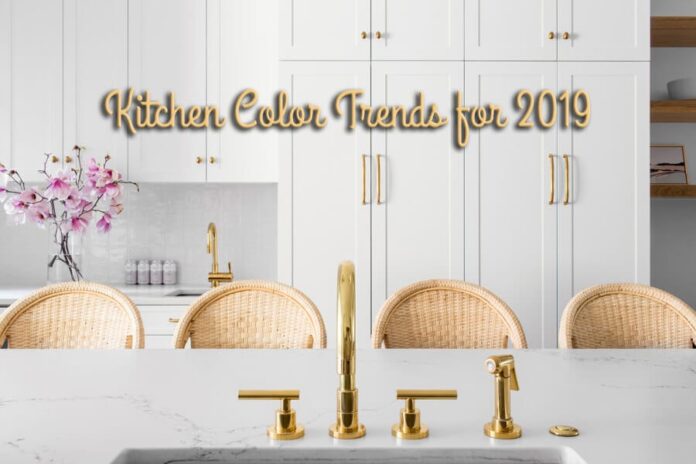 Looking for Color Trends for Kitchens in 2020? We've posted a new article! Click Here
As we begin the new year, let's look at some of the new trends we are seeing from kitchen interior designers predicted to be big in 2019!
The color pair that is everywhere in kitchens: NAVY BLUE/WHITE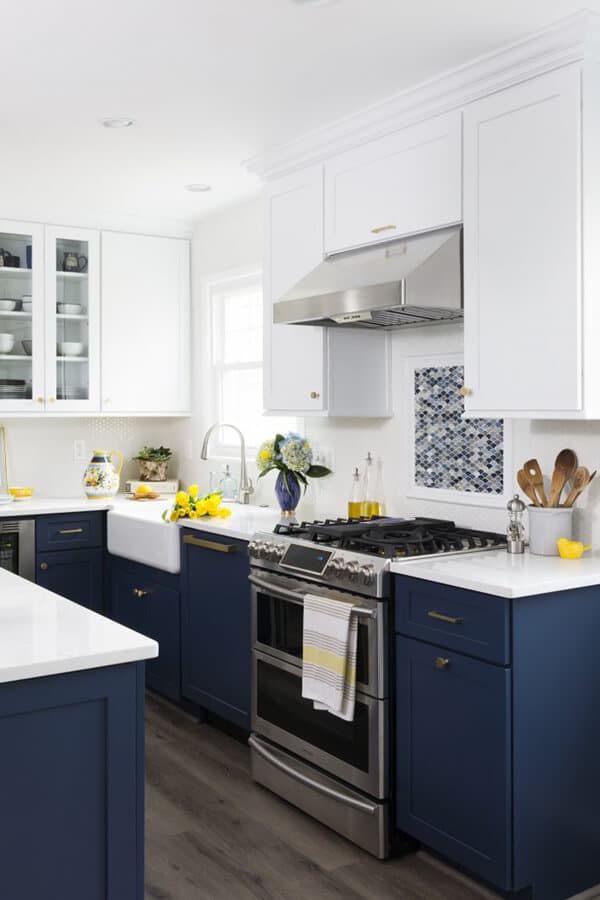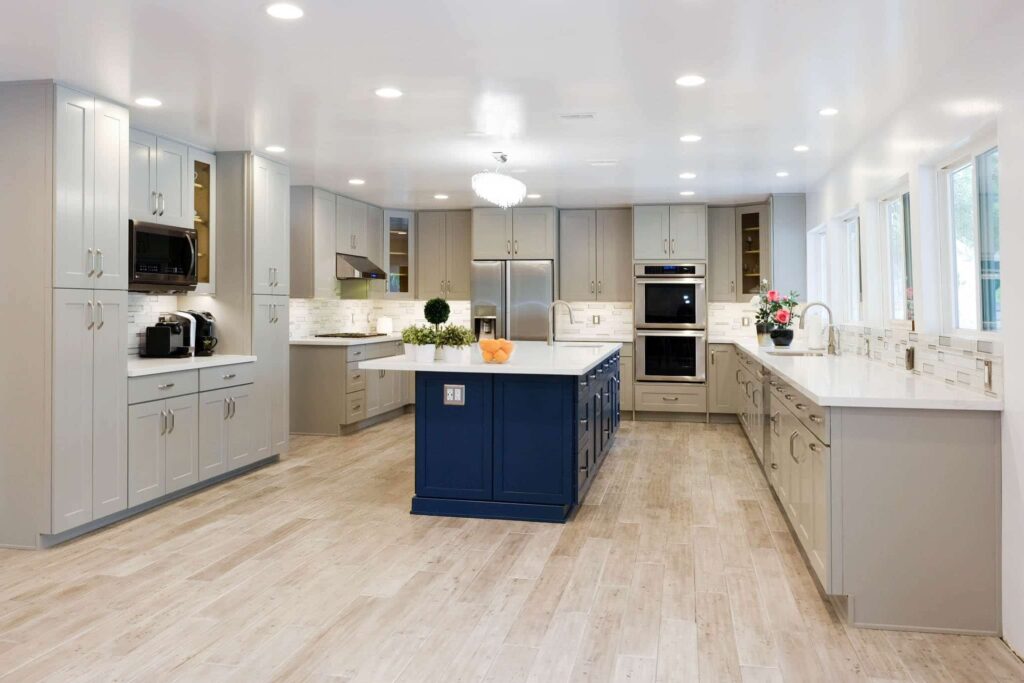 Navy Blue is appearing in magazines and showrooms right now not as a color for accessories, but as the color of the new kitchen cabinet. This is a darker blue that in some parts of the fashion world, can be treated as neutral as a sophisticated looking hue. We are veering away from the monochromatic kitchen, specifically, the all-white kitchen which requires effort to maintain.
This hue is often paired with white and creates a high contrast, elegant look.
You will even see a more specific version, LACQUERED NAVY, referring to the smooth lacquer finish of drawers and cabinets. Stylistic without being safe, this sapphire color will be an instant classic. Fans of the series "Doctor Who" have even referred to this color as "Tardis Blue" named after the iconic time traveling vessel.
The color of fixtures: BRUSHED BRASS, COPPER AND GOLD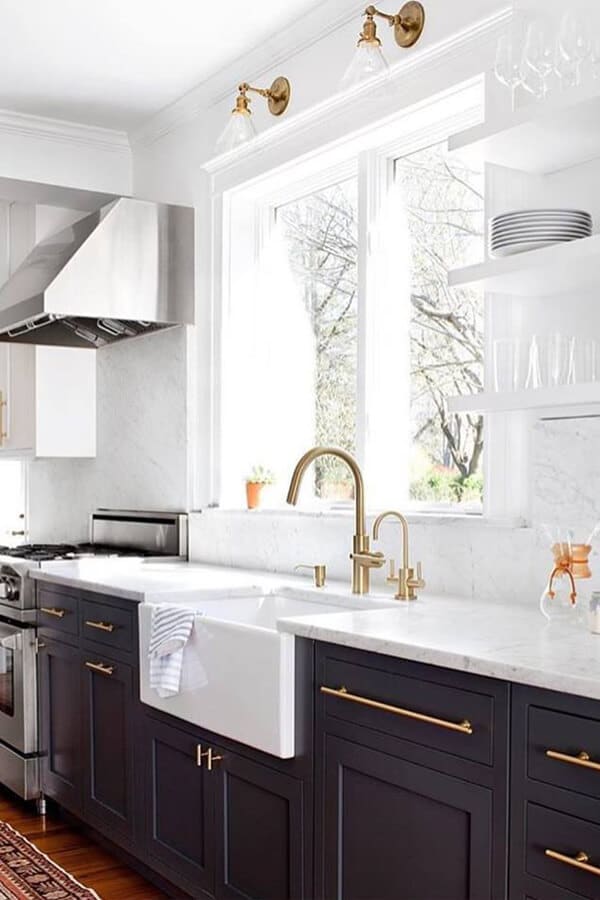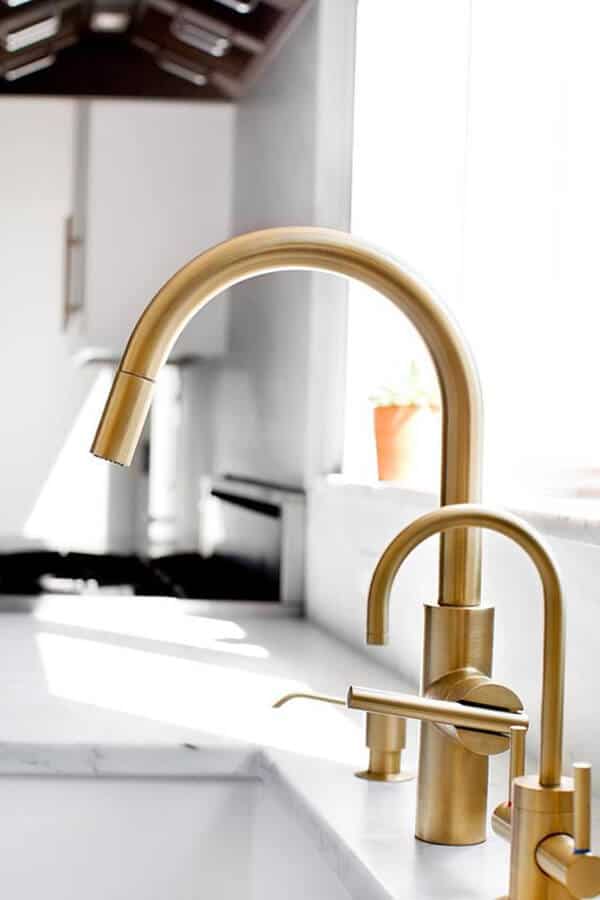 While silver will always continue to be popular, it is the metallic equivalent of "a neutral white" and new kitchen designs are looking for a detail that stands out. Enter the very classic colors of copper, gold and brushed brass for drawer handles and knobs. Slightly more showy than its silver counterparts, these metallics are understated but noticeable to be appreciated. These colors go well with jewel-toned hues and create a modern, subtle lavishness when paired together.
Design aesthetic: INDUSTRIAL AND NATURAL WOOD
Interior design is embracing the Danish trend of Hygge (pronounced Hoo-ga). What is Hygge? It emphasizes coziness with a foundation level of functionality. There is almost a spirit of winter holidays around this aesthetic and it's affecting how we see the kitchen in 2019.
There is a trend towards natural looking grains in woods with its natural patterns and waves, either on cabinets and other surfaces. Also popular in this design is reclaimed wood, especially furniture with this style. Around the kitchen are materials such as metal and concrete and the emphasis is on natural textures.
Another popular design element for Kitchens: CREATIVE KITCHEN TILES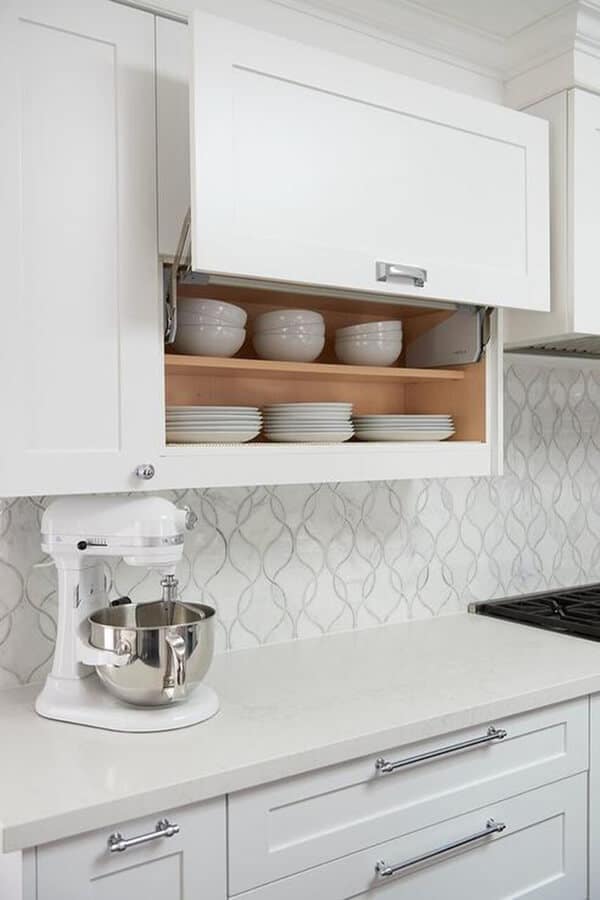 Decorative tile is getting more and more popular as we go away from the monochromatic look. Kitchen floor tiles with patterns appear in interior kitchen designs (several of them appearing with the dark blue color mentioned earlier). But another place where we will see this creative tiling is the kitchen backsplash, heavily influenced by Moroccan and Spanish styles, but also highly geometric styles that aren't just limited to perfect squares.
Prepare for 2019 to be more bold and expressive in places that you would never expect in the kitchen!


Increasing trend in Kitchen cabinets: EUROPEAN STYLE CABINETS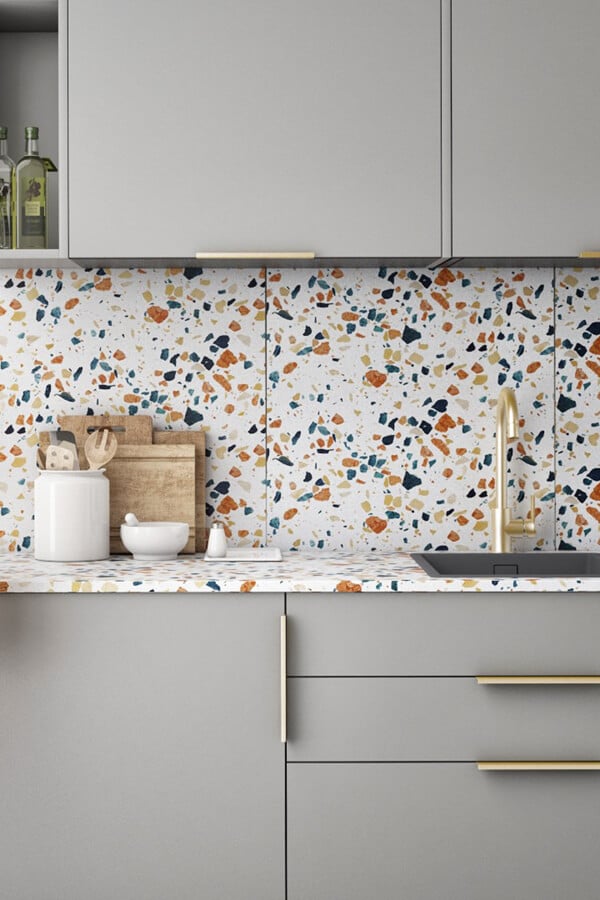 Gaining popularity over the past few years, the kitchen cabinets are becoming progressively more minimalist, even to the point where handles are not present and the structure relies on the magnetic press system to open a cabinet door rather than using a knob or a handle.
There is also another trend, again moving away from the solid "one color" kitchen: Two-toned kitchen cabinets with white upper cabinets on the top and a darker color near the countertops. This bi-color kitchen is a choice that creates more depth and interest in your kitchen.
Retro design that has come back in fashion: TERRAZZO SURFACES
This classic mosaic surface may be most known in the patterns of Hollywood's Walk of Fame Stars, but it had been a prevalent, recognizable pattern in the 1920s, in the 1950s, again in the 1970s and is starting to appear in kitchen modeling designs again. Terrazzo is often used as a background texture for minimalist kitchens and is created by putting different materials into a cement or polymer mixture, creating a sporadic pattern for each tile but still maintaining a homogenous look.
While this pattern is often used in flooring, it is also appearing as terrazzo kitchen backsplash and even terrazzo countertops.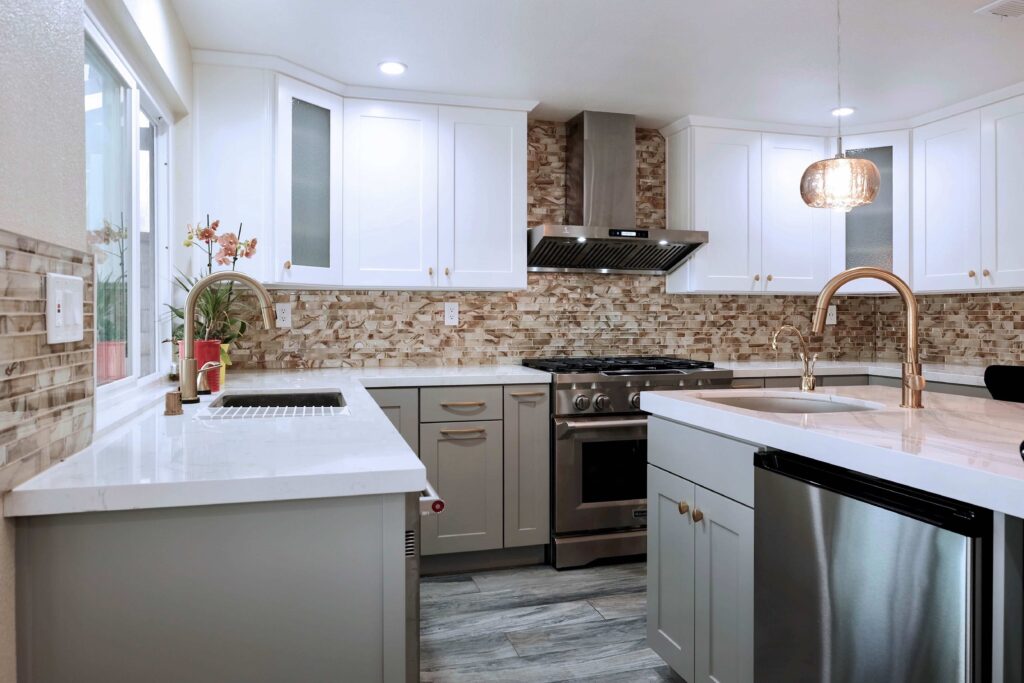 What do you think about the new trends for kitchens in 2019? Looking for other design ideas? Best Online Cabinets has a whole board of them.