This exterior panel finishes the cabinet with a flush appearance. This also protects the inner layers that are susceptible to moisture from warping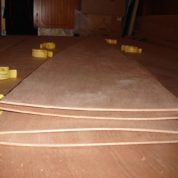 To become bent out of shape as a result of pressure, but usually as a result of dampness. With wood materials, moisture can affect the shape... More.
These are used on RTA (Ready-to-Assemble) cabinets, which after assembly, remain unfinished. The skin panels finishThe surface painted appearance of a cabinet, usually indicating its glossiness or reflectiveness. They range from most shiny to flat: Glossy... More the box with a flushed and complete looking exterior. These panels range from 12″ depth for walls to 96″ to cover the backside of a kitchen island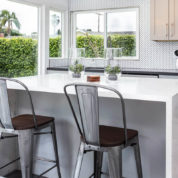 A countertop area that stands independent from the main countertop surfaces. This is usually placed in the center of the room and is a popul... More.