When home remodeling, upgrading your kitchen cabinets is a huge decision that few think about until it needs to happen. It's not unusual for a homeowner to look at the cabinet doors and think that replacing them is enough to spruce up the place. However, the act of replacing cabinets is more cost effective and a better overall experience than just replacing a cabinet door or even refacing cabinets for a few key reasons:
Replacing a cabinet door, if the cabinet is not in good shape, only prolongs a future problem.
While replacing a cabinet door will look good on the surface, it's not recommended if your kitchen cabinet has bigger, structural issues. If you have an older metal cabinet, rust can compromise its structure and a poor installment of any cabinet will degenerate over time. It is the equivalent of putting a nice-looking band-aid over a large wound; eventually that band-aid will get replaced and that will incur more cost. If your cabinet is an older model that was painted with lead paint (common in houses built before 1978), the cabinet should be replaced for safety, with professionals specifically trained to handle that replacement.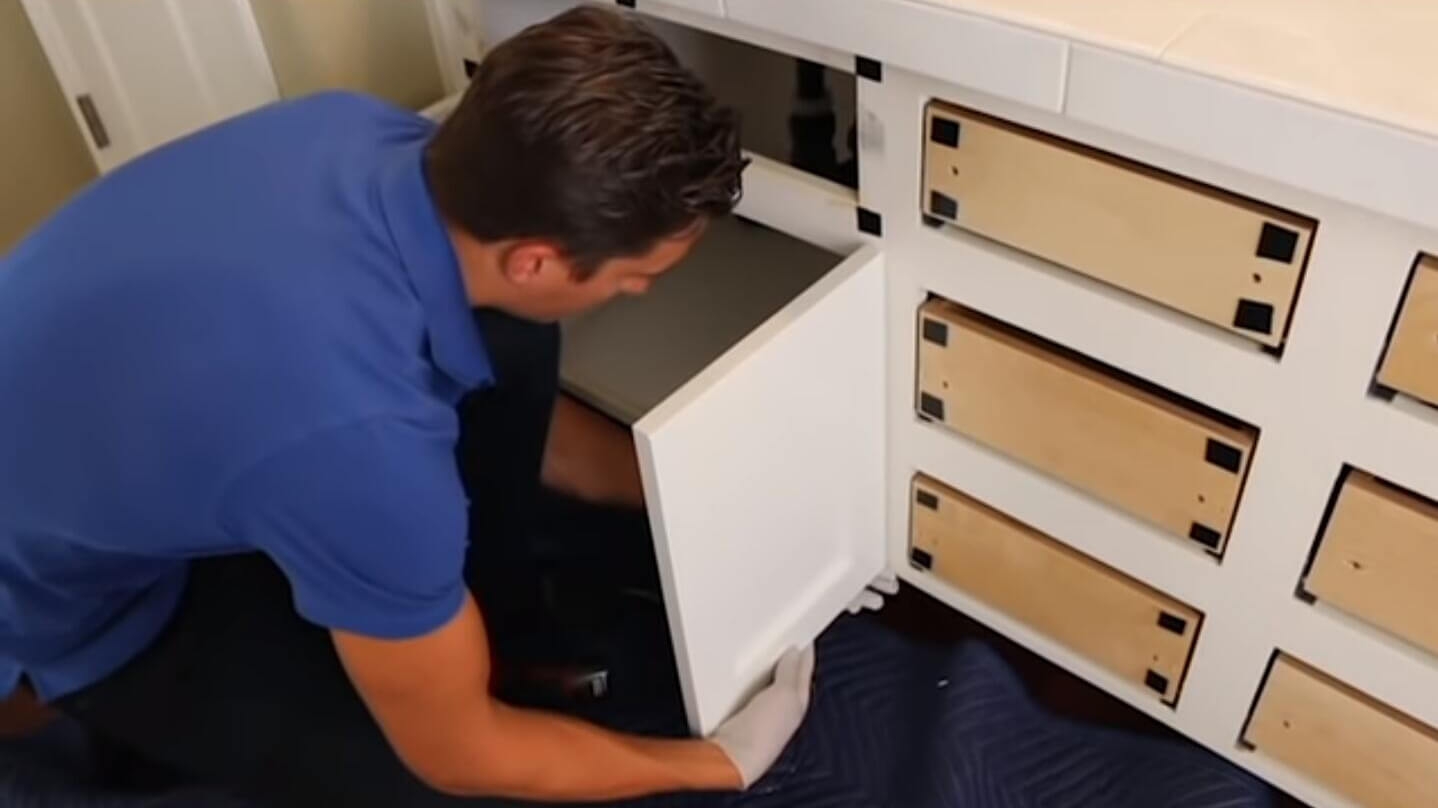 Cabinets are faster to replace the than refinish or reface.
It seems counterintuitive, but it is faster to replace your cabinet than it is to reface your cabinet doors. When dealing with refacing a cabinet, you have to: Remove the doors, sand down the cabinet to prepare it, remove any gloss, cut out veneer for each plane or surface of the cabinet to specific measurements, apply contact adhesive, position each veneer perfectly over the cabinet surface, trim, and coat with a sealant. When replacing a cabinet, you have to assemble the cabinet and affix it to the wall.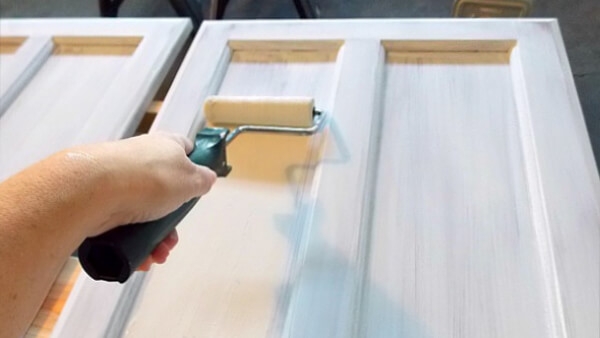 Replacing a cabinet is an easier DIY project than refacing a cabinet
This also seems not intuitive, but a DIY cabinet replacement is easier to do than refacing a set of kitchen cabinets. If you look at the previous section, each task that is involved with refacing not only takes time, but requires being methodical and accurate. For example, if you place the veneer on the sanded down surface with contact cement and it's misaligned, undoing that is problematic and will add more cost and time to the project. If you are the Do-It-Yourself type, a popular option for kitchen cabinets are RTA Cabinets (Ready-to-Assemble Cabinets) that are shipped in a flat package with all the pieces and fasteners included. These are available in different styles to fit your taste and is a simpler process than most people think. There are example videos on assembling these RTA Cabinets, including this one from Best Online Cabinets.
Conclusion
If people feel like they want to replace a cabinet door, it might be the time to check the general health of the structure of the entire cabinet to make sure this is not hiding any further damage or problems. But ultimately, replacing a cabinet is not the chore that everyone thinks it is and the bigger cost is often saved in time, dealing with particulars, and potential aggravation. Check out the Best Online Cabinets blog for our latest articles including The Most Popular Kitchen Designs of 2018 and 7 Reasons why Upper Kitchen Cabinets Beat Open Shelving!