You may not know it, but choosing the right bathroom vanity can make or break your bathroom design. You should put as much effort into choosing your bathroom cabinetry as you would do for your kitchen cabinets. It's true that cabinetry would consume a larger part of your remodeling budget, but then, that doesn't entail spending much money to get your dream bathroom cabinet.
Even though you can buy bathroom vanities from any home improvement/supply shop, RTA bathroom vanities are quite a great choice and are growing in popularity. They come in various styles such as White Shaker, Walnut Oak, Cinnamon Shaker, Antique White, American Walnut, Espresso Shaker, Antique Coffee and etc. as well as different sizes that will allow you to customize your bathroom to your specific requirements. In addition, you can get discount bathroom vanity when buying RTA bathroom vanity.
Furthermore, when it comes to small bathroom vanities, you have to be sure, of the placement of the vanities, as placing it in a traffic route among other things will make your bathroom very uncomfortable – the more reason why you should choose RTA bathroom vanity for your bathroom cabinetry. The cabinet style RTA bathroom vanity has inbuilt drawers as well as hidden compartments that provides enough storage space all in one place.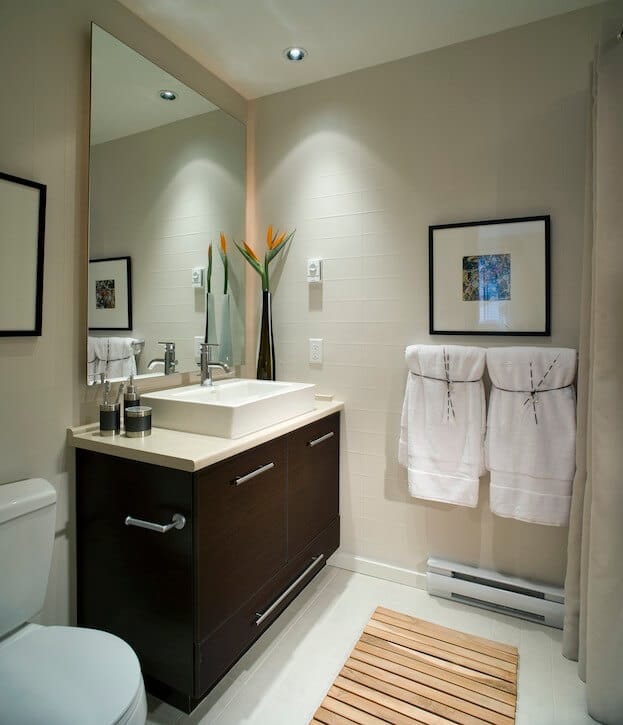 Moreover, you don't have to visit home supply shop after shop to choose the right RTA bathroom vanity for your bathroom. You can get them directly online well package and shipped to you. Online suppliers offer great discount bathroom vanity and you should take advantage of that. Alternatively, you can search out cabinets that are specially designed for small spaces like apartments. Their supposed use is for small bathrooms and are already measured to suit your small bathroom limited space.
RTA bathroom vanity is just the right way to go when it comes to choosing your small bathroom vanities as it gives you the luxury of assembling your vanities the way you want them.
We are always happy to help. You can simply contact us via email or call us at 855-929-8975.