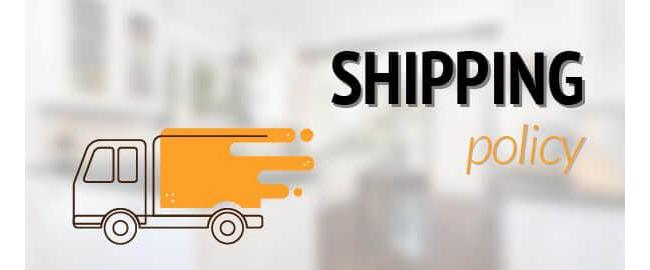 Shipping Policy
Upon confirmation of your order, we will prepare the order and get it ready to ship. Most orders will be shipped out within 3 days. The time in transit will vary based on your location; normally it will take about a week. We are based in California so the transit time is based on your distance from California. In most cases, from the time that you place your order, you will receive the products within 2 weeks. There are 3 options on where to ship to and they are listed below.
Packaging
The bulk of the products will be cabinets. Cabinets are flat-packed in cardboard boxes and most boxes are no bigger than 28"x44"x6". The boxes will be placed on 4'x4' pallets and we generally stack them to 72" or less. We might exceed the height in the case where it will reduce the number pallets and when it is allowed by the shipping company. The boxes will be stacked on top of each other and then wrapped in plastic to protect it and to reduce lost of items. Other items, such as handles, sinks, faucets, range hoods will be individually packaged and placed onto the pallets if your order includes cabinets. If you order small items only and no cabinets, they will ship out in smaller packages and not on pallets. Certain moldings and panels will be up to 96" and maybe bundled separately. Some items such as hardware, sinks, hoods, may be shipped separately.
Standard Curbside Delivery
With our standard curbside delivery, the freight will be transported by truck straight to your home or any other shipping destination you chose. The time it takes to arrive will depend on your destination. Please see the following chart: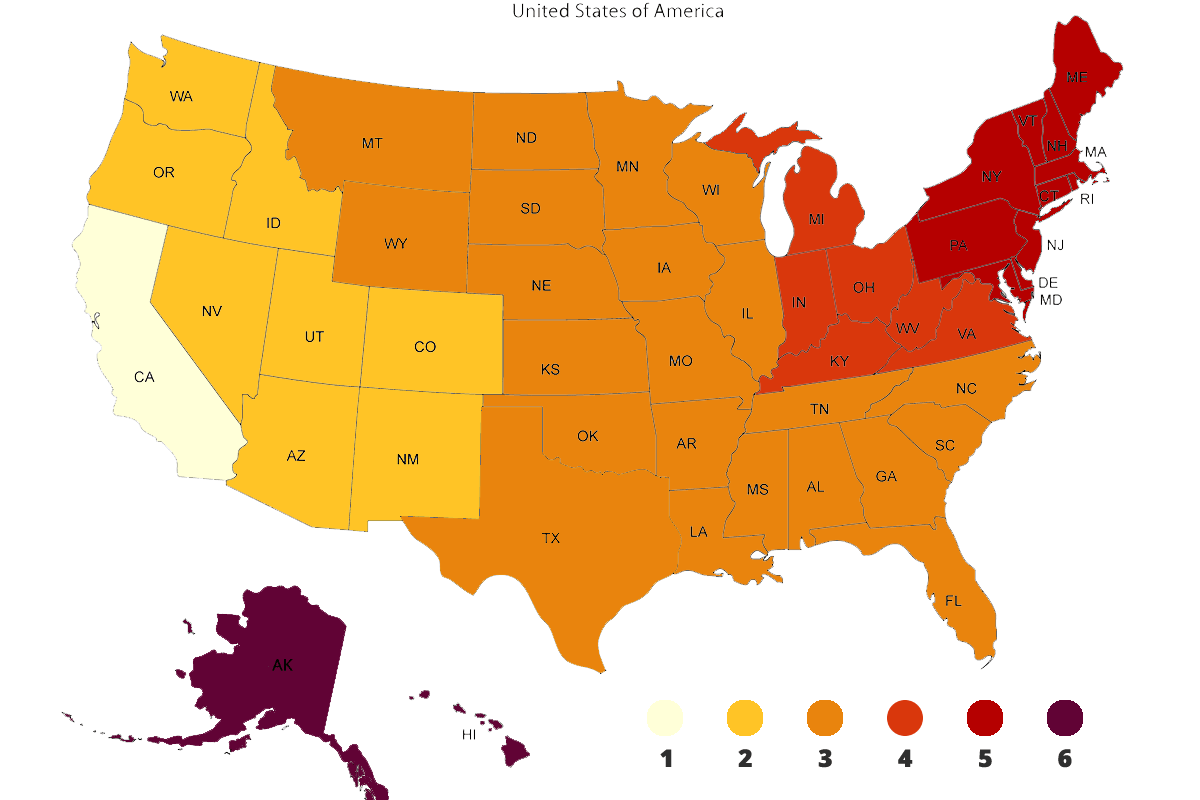 Within California: 1-2 business days.
Western States: 2-4 business days.
Midwest and Central States: 3-6 business days.
East Coast and Southeastern States: 6-9 business days.
Standard Curbside Delivery with Liftgate Service
If you have a large order (more than 10 cabinets), we strongly suggest that you add liftgate service to your delivery for about $50.00; if you do not choose this service you should be prepared to manually carry the boxes off the truck. The customer is responsible for unloading the freight off the truck if you do not use the lift gate service. Adding the liftgate service later may cause delays to your order.
Now the lift gate service is all included in the freight charge.
International Orders
For orders being shipped out of the United States, additional steps will be required. The customer will need to contact a Customs Broker, pay the taxes and duties fees, and get it cleared to cross the border. The Customs Broker will provide the customer with a Customs Invoice and BOL, which needs to be provided to us. The customer will need to provide Bestonlinecabinets with the Customs Broker's contact information. You will need to provide the Customs broker with information such: type of goods, the value of goods, pieces in shipment, and payment status, etc.
**Damages & Replacements
Our main goal is to help you complete your kitchen. If there is something missing in the boxes, or you received any damaged or defective items, please check our Damages and Replacements Guideline, then either email us or CLICK HERE to submit your replacement request.