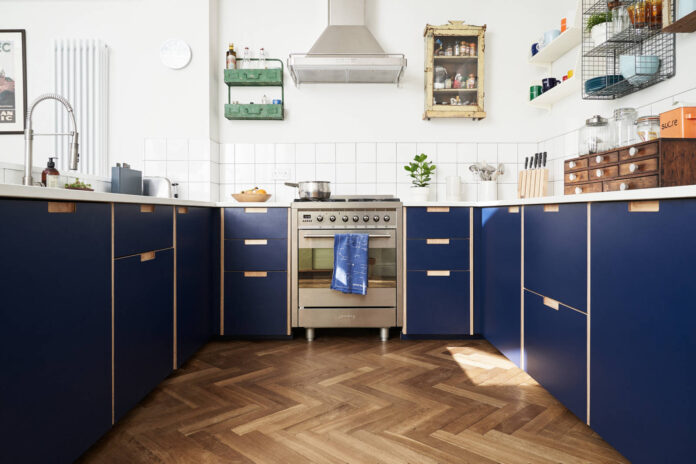 People have heard of both ready-to assemble and custom cabinets, but what about semi-custom cabinets? When remodeling a kitchen home, some people consider going all out with the remodel. There are however many different ways to remodel a kitchen. When looking for kitchen cabinets, there are many different forms of cabinets out there from full custom to RTA cabinets. So why would a home remodeler choose semi-custom cabinets for their next dream kitchen?
The biggest difference on what form of cabinets the customer chooses may be price and time difference. RTA cabinets will be readily available based on a store's stock and inventory. Custom and semi-custom will have a production time from when they are purchased. Any form of custom will have a higher price tag compared to in stock cabinets. Let's explore each option and see which is the best option to choose for your next remodel.
RTA Cabinets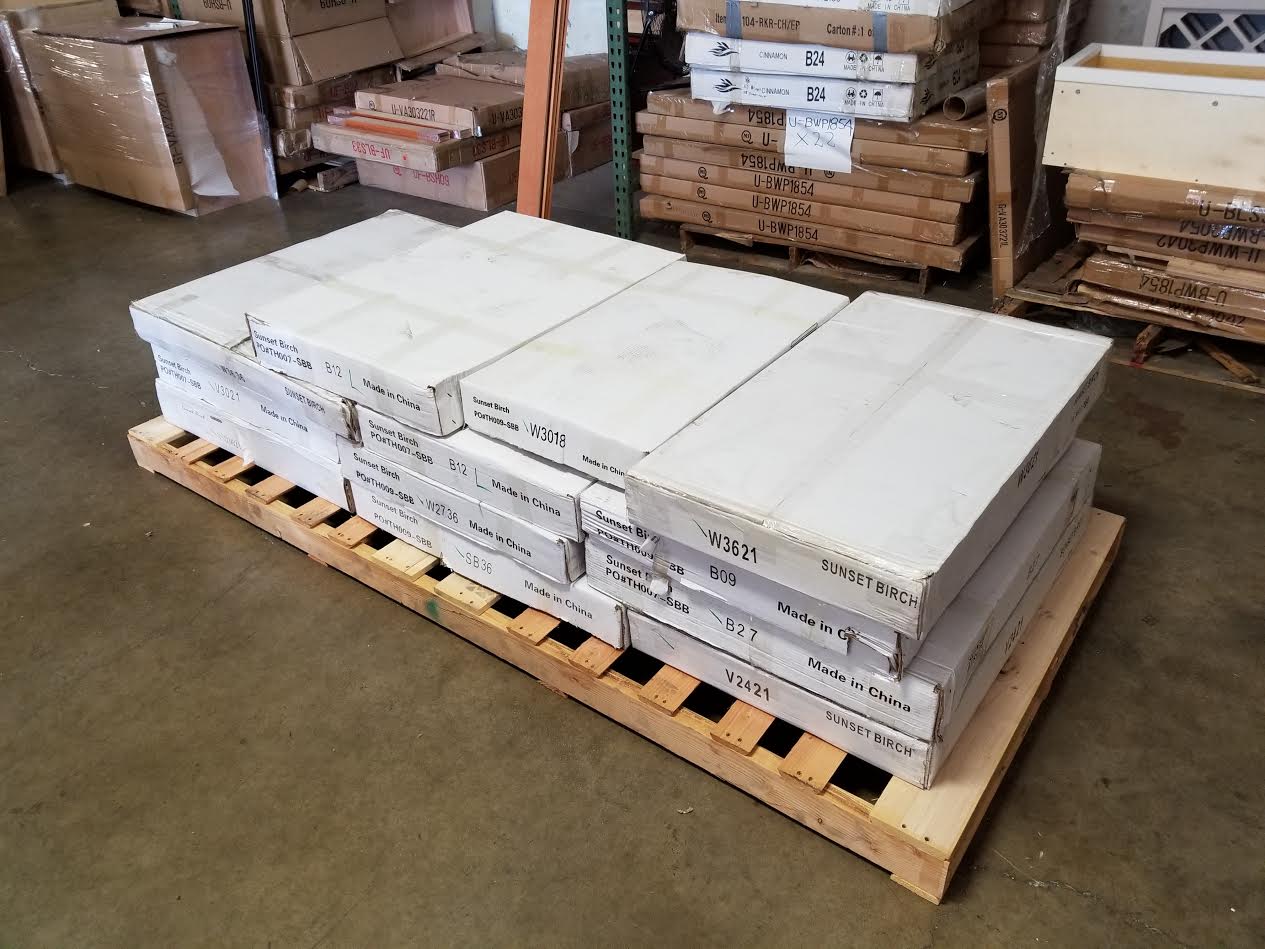 Ready-to-assemble cabinets (commonly referred to as RTA cabinets) are cabinets that are packaged in flat boxes. These are easy to store for companies and typically the less expensive option for many customers. Some stores may have these ready to pick up the same day an order is placed.
Where RTA cabinets lack is that they are intended for the general public. Availability of cabinets is based on the popularity of the public. Common colors like white and gray shakers dominate the market as the popular choices. These limited colors may not be what some people desire or what designers have in mind. Options like blue cabinets are much more difficult to find and require custom cabinets for these specific needs.
Since RTA cabinet stores will stock cabinets based on popular colors, special inventory will be an issue for those looking for cabinets immediately. Less popular colors like wood grain cabinets may not be as heavily stocked in comparison to white shaker. This is because white shaker will sell more often compared to mahogany wood grain cabinets.
Pros
Readily in stock
Easy to ship
Cost efficient
Cons
Limited options
Assembly
What's in stock is in stock
Custom Cabinets
On the opposite spectrum, custom cabinets are the most costly option out there. Not happy with RTA options? Something you want not in stock? These cabinets are hand cut, painted, and installed by a cabinet maker. The cabinet maker measures the kitchen himself and does the whole cabinet process themself.
Custom means these cabinets have almost no limitations of color, design, or finish. Odd sized glass doors, elaborate countertop legs, uncommon wood stain. These options are all available to the customer at a much higher cost. When looking at custom brands like Omega Cabinetry, they even provide different wood options to allow one to change how the cabinet feels on the exterior.
Pros
Wide range of options
Detailed customization not found anywhere
Made in USA
Cons
extremely costly
Long wait
Cabinet maker's availability
Semi-Custom Cabinets
Semi-custom cabinets are a mix of both RTA and custom cabinets. The RTA portion comes from the body itself. Since most cabinets use plywood boxes, the body does not need to be anything special. Most companies carry RTA cabinets as they are easier to store in warehouses that custom or prebuilt cabinets sometimes found on shelves at Home Depot. Customers then need to find a cabinet store or cabinet door maker that can make the custom doors.
What sets semi-custom cabinets in its own category are the options for the doors. Most companies that can utilize semi-custom will have the modern cabinet in both matte and gloss options.
Pros
Customization
Availability
Affordability
Cons
What sets semi-custom unique from the rest of your traditional kitchen cabinets is the flexibility and the timeframe. Stock cabinets are typically abundant, but demand can make obtaining your cabinets a difficult hunt. RTA cabinets come as a pair, the cabinet body and the door faces. Not having one or the other means one does not have a complete cabinet.
Custom cabinets will have the customization on any style cabinet for most cases. The preferences, styles, and details are as creative as one can imagine. All of these are packed into one big receipt. The limits here are based on how much one is willing to pay for all the minor touches. With full custom, you are paying not only the material, but the labor to cut and install the cabinets.
Semi-custom mixes both options, getting the best of both worlds. Typically kitchen cabinets will come in a white or gray option. Given the option of semi-custom allows one to explore unique graining and colors that are not readily available or common. An example is the popular rising trend of blue cabinets. Despite this popular color, not everyone wants to remodel with blue cabinets. Thus, cabinet stores will not try to keep this color readily available. Having the option for custom without going through a cabinet maker gives customers the option to pick unique finishes without using the whole remodeling budget on the cabinet.