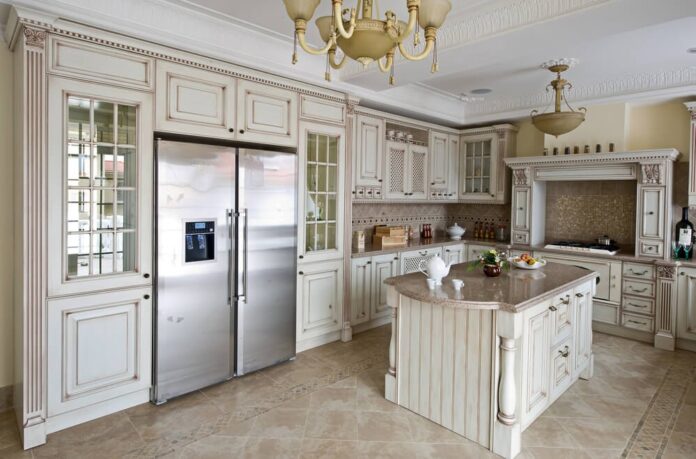 Undertaking a home design or renovation is a big deal and it can hard to know where to get started. A lot of people want to put off the kitchen because it can be daunting and sometimes very expensive. Ordering and installing new cabinets, appliances, and plumbing is no small task, especially when compared to the relative ease of a fresh shade of paint and a new couch in the living room. The kitchen is the heart and soul of the home and should receive extra attention and care, but it is understandable to want to make the design process as simple as possible. One way to do that is to create a white kitchen.
White kitchens are the most popular designs for amateurs and professionals. Why? Simply put, white kitchen designs are the most durable and flexible. A white kitchen will never go out of style and it can be made and modified into any theme. You can find antique white kitchens, rustic white kitchens, modern white kitchens, and many more. The bottom line is that there is a type of white kitchen for everyone and by making white your base color you will save yourself a big headache.
So we've convinced you a white kitchen is the way to go. Now what? Well, it's time to get those design juices flowing and this is the exact right place to do it. In this article, you'll be able to explore various kitchen designs and find the one that most inspires you. Pick and choose you favorite aspects of these rooms to create a kitchen that will feel like home to you!